Malaysian Political Party Accused of Harboring a Christian Agenda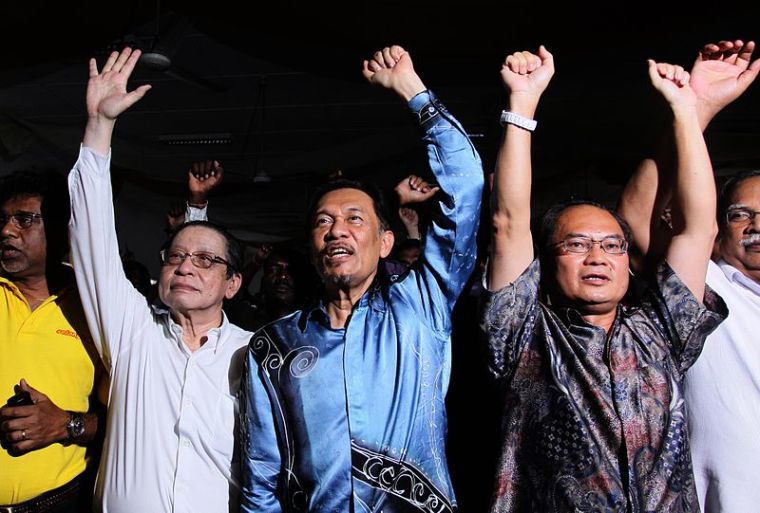 An academician has accused a major political party in Malaysia of having a Christian agenda in a bid to discredit it to the Muslim-dominant populace. Kamarul Zaman Yusoff, a lecturer at Universiti Utara Malaysia, had declared that Christian officials of Democratic Action Party (DAP) are the ones calling the shots.
Yusoff cited Lim Guan Eng as the Christian who holds executive powers at DAP, being its secretary-general. "Whereas the world knows," the political science lecturer said, "that executive powers within the DAP is in the hands of its secretary-general, not the adviser or chairperson."
Yusoff also cited Guan Eng's interview in the book "Heart to Heart with Asian Leaders: Exclusive Interviews on Crisis, Comebacks and Character," wherein he identified two of DAP's strategists as Christians, namely national publicity chief Tony Pua and national organizing secretary Anthony Loke.
But DAP Parliamentary leader Lim Kit Siang denied "the garbage about a DAP Christian agenda." Guan Eng's father posted on Facebook: "For Kamarul's information, both Loke and Pua are not Christians. Where comes the DAP's 'Christian agenda'?" He accused the propagandists and cyber troopers of their rival United Malays Organization for perpetrating the "campaign of lies and falsehoods" against their party.
Yusoff also accused Member of Parliament (MP) Ong Kian Ming of being Christian. On Feb. 4, 2014, a post appeared on the Facebook page of the MP for Serdang which shared about attending church at the SIBKL Community company. A part of the post also read: "we have been praying for a Christian revival to take place in our country."
"How can Ong fight for a secular agenda when he's not a secularist?" Yusoff said. However, it turned out that the original author of the post is former Christian cabinet minister Idris Jala. Ong merely reproduced or "shared" the post.
Yusoff furthered his attacks on DAP by filing a police complaint against Selangor speaker Hannah Yeoh for her autobiography "Becoming Hannah" which he claimed was used to proselytize to Muslims. "All her stories have inadvertently inspired her readers, including me, to be awed by her God," he said.