Manny Pacquiao vs Floyd Mayweather Fight Preview: What to Expect in the Fight of the Millennium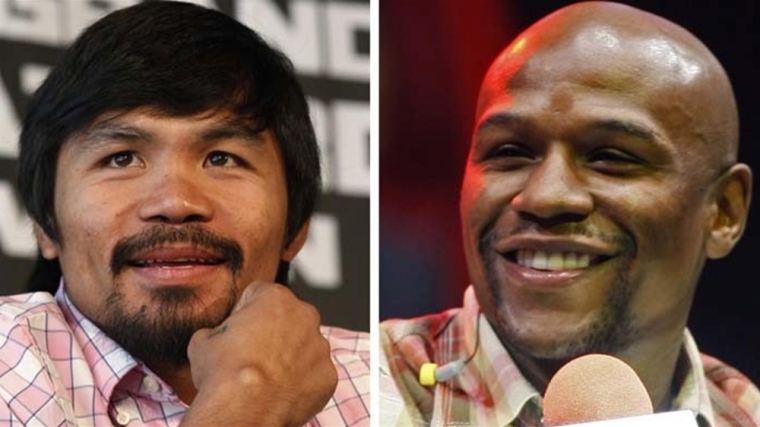 After almost half a decade of controversy, dodging and finger-pointing, the fight of the millennium has finally been set in the next couple of months.
The fight will finally take place – and it's scheduled on May 2 – strangely among the original dates of the Pacman-Mayweather bout that was proposed four years ago. Pacquiao said that fans will finally get what they deserve.
"I am very happy that Floyd Mayweather and I can give the fans the fight they have wanted for so many years," Pacquiao said in an interview with Joe DePaolo of The New York Times. "They have waited long enough, and they deserve it."
In the report by Bleacher Report, talks for the upcoming fight have been stalled for years. Yet, negotiations have been reborn in a rather unexpected way.
In January, both Pacquiao and Mayweather attended a Bucks-Heat game. The two then decided to shake hands at midcourt, exchanged numbers and talk about the fight once more.
After nearly a month of negotiations, the fight will push through as it directly came out of Mayweather's Twitter account. It was reported that both parties agreed that it would be Floyd who would make the announcement.
While both fighters have been impressive in their own assignments, the two have certainly declined in terms of skill level.
Mayweather has relied on unanimous decisions in all of his last five fights, and has remained undefeated.
On the other hand, Pacquiao was knocked out cold a couple of years ago in the hands of his arch nemesis Juan Manuel Marquez, whom he hasn't fought since. Fortunately, his other matches since then have all been victories.