Memphis Grizzlies vs Denver Nuggets Live Stream Free: Watch Online NBA Monday Basketball (7PM CT)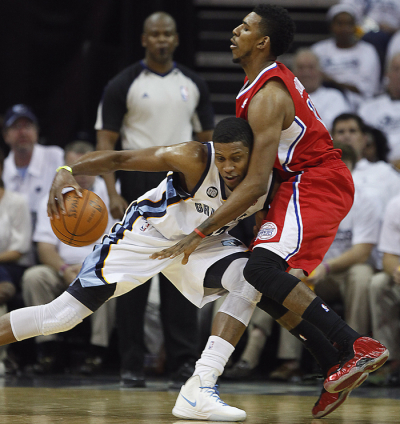 The Memphis Grizzlies will take on the Denver Nuggets on Monday night as the league topping Grizzlies look to make it nine straight wins with victory today. The game is scheduled to tip off at 7 p.m. CT (8 p.m. ET) with fans able to watch online through free live stream by clicking on the link below.
The Grizzlies come into this match up on fire, with eight straight wins and the nest record in the NBA for the first time in their 17 year franchise history.
It could get even better for Memphis as this game marks the first of a five home games against struggling teams. After playing the 4-6 Denver Nuggets, the Grizzlies face the Los Angeles Lakers, Cleveland, Toronto and Detroit, with none of these teams having a record over .500. The Grizzlies could potentially come out of this run of five games with an extraordinary record of 13-1.
No team wants to come up against the Grizzlies in their current form, as they are sweeping aside all-comers; they have recently recorded double digit wins against Miami, Oklahoma City as well as the previously unbeaten New York Knicks - all in less than a week. They followed up that trio of big wins with a close 94-87 win against Charlotte on Saturday, bringing the Bobcats' three game winning streak to a grinding halt.
The Grizzlies have four players averaging double figures per game, showing the balance they currently have in their successful side. Rudy Gay has been leading the team in the scoring ranks and is averaging 19.8 points per game. In their last game on Saturday every starter in the Memphis team scores 12 points or more.
With baskets flying in from all positions, opponents have been unable to shut the Grizzlies' offense down. However, defensively they have been hugely impressive as well. They have forced 16.2 turnovers per game so far this season, and have recorded 10 or more turnovers in their past 113 consecutive games - the longest active streak in the NBA.
"We've been playing extremely well and defending as a team," coach Lionel Hollins previously said. "That was the key to us winning tonight."
Meanwhile, the Nuggets come into this game struggling on the back of three straight losses, suffering their worst defeat of the season on Saturday 126-100 against the San Antonio Spurs. A team so low on confidence couldn't come up against a worse team to play right now as the high flying Grizzlies.
Last season Memphis swept the three game series with Denver, doing so by a total of seven points.
Memphis Grizzlies vs Denver Nuggets tips off at 7 p.m. CT (8 p.m. ET) and can be watched online through free live stream by clicking here.