Miami Dolphins vs Pittsburgh Steelers Live Stream Free: Watch Online NFL 2013 Football (CBS TV Schedule, Start Time)
The Miami Dolphins and the Pittsburgh Steelers will face off on Sunday in a Week 14 NFL 2013 regular season clash. The Dolphins still have postseason hopes, but will need to finish out well to stand any chance; that means starting with a win today. The game will start at 1 p.m. ET and can be watched online through free live stream (details below).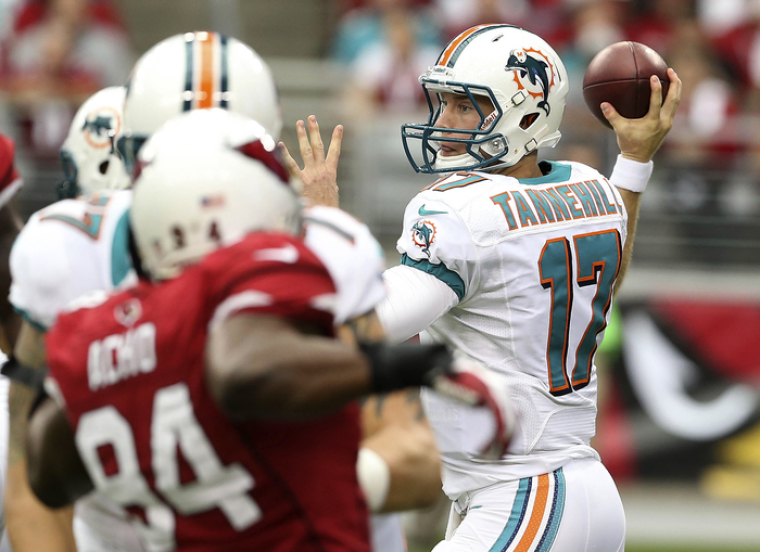 The Dolphins are currently second in the AFC East with a record of 6-6, and lagging behind the 9-3 New England Patriots. They will be looking to see if they can secure a Wild Card spot, but they will need a big run, and other results to go their way to make the postseason now.
The Steelers meanwhile are on 5-7 and third in the AFC North. They lost last week 20-22 against the Baltimore Ravens, and that result will have ended any hopes they realistically had of a playoff berth. However, again, if they can win out and other results can go their way, then stranger things have happened, and it is still technically possible.
Over December, the Steelers have three home games out of their four games, and that could give them hope to win out the season and give them maximum chance of taking a Wild Card spot.
If they are to win today they will need to optimize their strong pass offense. They currently rank 8th in the NFL on pass, posting an average of 261.8 yards in the air per game through the season so far. Ben Roethlisberger is 297 of 461 for 3,375 yards and 21 touchdowns.
Meanwhile, the Dolphins bounced back well following their loss against the Carolina Panthers in Week 12. They followed that 16-20 loss with a confidence boosting 23-3 win over the New York Jets last week, and will be hoping to build momentum now as the season moves towards its climax.
The Miami Dolphins against the Pittsburgh Steelers will start at 1 p.m. ET and can be watched on TV on the CBS network or online through free live stream by clicking here.
Miami Dolphins vs Pittsburgh Steelers WEEK 14 NFL PREVIEW 12/8/13