Michael Bisping vs Dan Henderson 2 Results and Match Preview: Who Will be the Champion's Next Fight? UFC 204 Card, Tickets, Start Time & Live Stream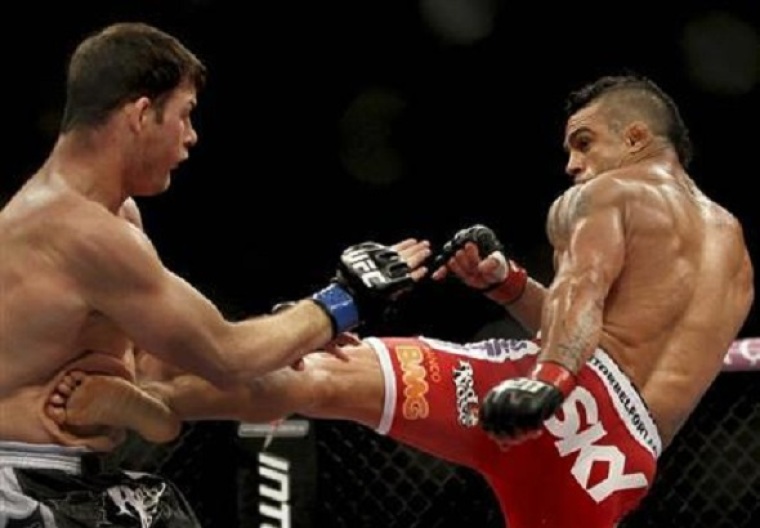 It was truly a night to remember for Michael Bisping - the fight, though, took place during the wee hours in Manchester. Not only was he able to successfully defend his middleweight title in UFC 204, but did it in front of the partisan crowd in his very own home soil.
Bisping was also able to break new ground by being the first in the UFC franchise's history to accumulate 20 wins. He was also the first MMA fighter from Britain to win a UFC championship.
It was also an amazing year for Bisping after taking down two legendary MMA fighters in Anderson Silva and Dan Henderson. In a span of months, he was able to nab the title from then champion Luke Rockhold before pulling off a win to retain his title against the challenger Hendo.
But, the cherry on top was the fact that Bisping can now put behind him the ghost of Hendo's brutal KO win against him, which went down as his most devastating loss to date.
The UFC 204 Fight Card Results
"The Count" took home the title after a unanimous decision victory against Hendo (48-47, 48-47, 49-46). But, it was not after five rounds of blood, sweat and tears.
Bisping was able to withstand the onslaught of the challenger in the first two opening rounds. He was caught by the powerful right hand, the H-Bomb, that knocked him down on the floor once in each of those rounds.
But, the champ showed a lot of heart and proved to be a tough nut to crack. He outhit and outwit the American fighter throughout the next three rounds on his way to the win. It's definitely a disappointing finish for Henderson, who could have retired as a champion.
On the other main event, Gegard Mousasi handed Vitor Belfort a defeat in another exciting middleweight fight via a 2nd-round TKO. The light heavyweight match between Jimi Manuwa and Ovince Saint Preux ended in a knockout in the 2nd round by Manuwa.
Meanwhile, Stefan Struve and Mirsad Bektic both won by submission against Daniel Omielańczuk and Jeremy Kennedy, respectively. Iuri Alcantara, Damian Stasiak, Leon Edwards, Marc Diakiese, Leonardo Santos also emerged as victors.
What's Next for Bisping?
Some fans say that the Bisping-Henderson shouldn't have happened. The no. 1-ranked fighter in the division was pitted against Hendo who was at the 14th spot. But after the UFC 204 fight, it was just all respect for one of the best middleweight fighters to grace the Octagon. The fight was some sort of a parting gift for Hendo.
Now, Bisping can go up against the other middleweight heavyweights like Luke Rockhold (no. 2), Chris Weidman (no. 3), Yoel Romero (no. 4), and Ronaldo Souza (no. 5).
Mousasi is making a case for himself, and Weidman, Romero and Souza are all worthy challengers. But, a Bisping-Rockhold match makes the most sense. The American fighter held the title before Bisping took it away in June via a 1st round KO. In 2014, Rockhold defeated Bisping and it's only fitting to see the two fighters settle the score in a deciding third match.