Miley Cyrus Cosmo Cover Photo Released, Talks Career (VIDEO)
Miley Cyrus Cosmo Cover Photo Released, Talks Career (VIDEO)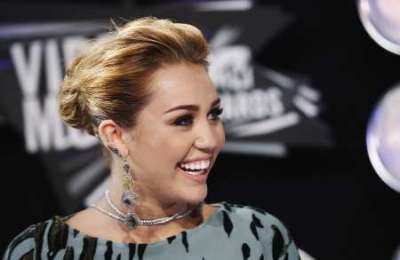 Miley Cyrus is featured on the latest cover photo for Cosmo magazine wearing an all white suit. Inside the new edition of the popular women's magazine she is also interviewed speaking about her career and how she thinks things have gone since leaving Hannah Montana behind.
Cyrus has said to Cosmo that she is perfectly happy about where she is presently in her career. She told the mag: "Some of the worst things that have happened in my career, like things getting leaked, have actually been what's best for me, because people knew when I was on ['Hannah Montana'] that I was really growing up. I never faked anything. I never played the Disney game of smiling and being a princess and then suddenly having a hard time, saying, 'That isn't who I really am'."
Meanwhile, Cyrus also recently spoke out against paparazzi following the tragic death of a photographer who was hit and killed by a car while trying to get exclusive pictures of Justin Bieber's car.
"Hope this paparazzi/JB accident brings on some changes in '13," started the singer via Twitter.
"Paparazzi are dangerous," Cyrus added. "Wasn't Princess Di enough of a wake up call?!"
Cyrus also defended Bieber, pointing out that those blaming the "Boyfriend" singer for the photographer's death were being unjust.
"It is unfair for anyone to put this on to Justin's conscious as well," wrote the former Disney star. "This was bound to happen! Your mom teaches u when your (sic) a child not to play in the street! The chaos that comes with the paparazzi acting like fools makes it impossible for anyone to make safe choices."
The photographer was in Los Angeles one evening, and crossed a street after photographing Bieber's Ferrari, according to The Los Angeles Times.
As the paparazzo was making his way back to his vehicle, another car struck him. He was taken to Ronald Reagan UCLA Medical Center, but he later died.
"While I was not present nor directly involved with this tragic accident, my thoughts and prayers are with the family of the victim," said Bieber in a statement, according to E! News.
"Hopefully this tragedy will finally inspire meaningful legislation and whatever other necessary steps to protect the lives and safety of celebrities, police officers, innocent public bystanders, and the photographers themselves," the 18-year-old added.