Milwaukee Bucks vs. Miami Heat Live Stream: Watch Free Online NBA Basketball (7:30PM ET)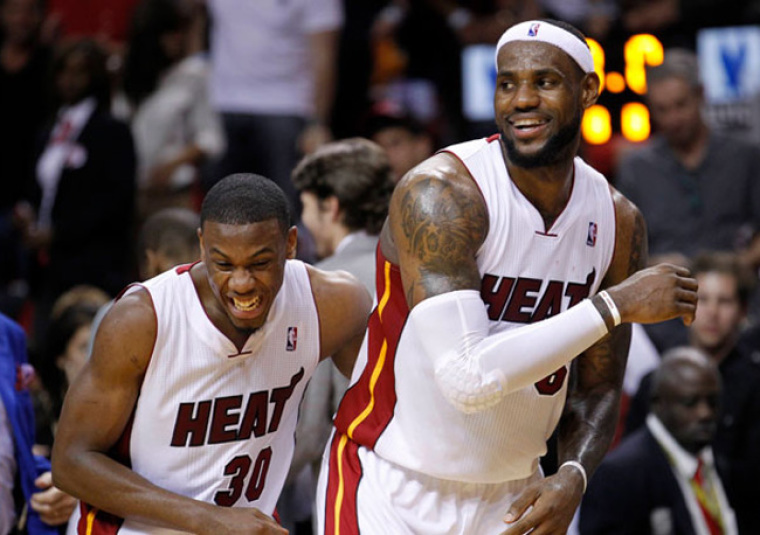 Milwaukee Bucks vs. Miami Heat matchup tonight is a highly anticipated battle between two first-place teams, including one defending NBA champion. The Bucks (6-3) vs. Heat (8-3) game can be seen starting at 7:30 pm ET online through live stream in the link below.
The Heat will be hosting the Bucks tonight after a 6-game road trip that began on Nov. 9 in Atlanta and ended Saturday in Phoenix. The Heat fared well during that trip, going 6-2 and winning the last two games.
Tonight's faceoff with the Bucks will not be easy, but guard Dwyane Wade, who was out for the last two games over a sprained ankle, might return. He was seen practicing Monday and Tuesday without any visible obstacles, the Chicago Tribune reported. Also, Heat superstar LeBron James, who was fighting off the flu on Saturday, should have recovered by now.
But the Bucks are no joke and will be sure to put up a fight. Looking back at history, the Bucks have won four out of five games in Miami. It lost Monday against Charlotte, 102-98, but the team shrugged off the loss, saying that they weren't playing their normal game.
"No disrespect to Charlotte, but those are the games that we should be winning," center Samuel Dalembert said, according to The Associated Press.
Bucks head coach Scott Skiles, agrees, telling the Chicago Tribune, "They made the plays and we had several silly fouls."
"We just weren't into the game tonight for the most part."
So far, this season has been very good for the Heat, which is boasting the best home start in is history.
Tonight's game between the Milwaukee Bucks vs. Miami Heat starts at 7:30 p.m. ET and can be watched online through live stream by clicking here.