MLB 2016 Standings: Nationals vs. Dodgers NLDS Game 3 Recap, Scores and Highlights; Game 4 Schedule and Preview
The Nationals can now mop up the series on Tuesday and earn one of the coveted spots in the National League Championship Series (NLCS)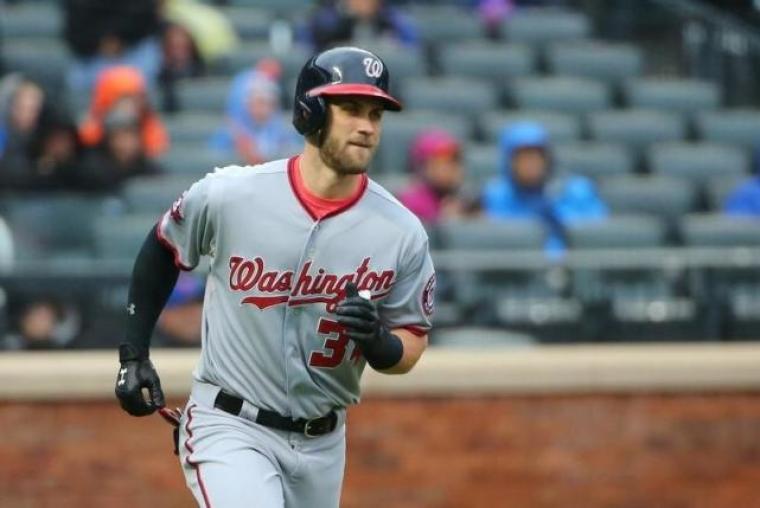 The Elysian Park's Dodger Stadium has been very good to its home team in the regular season. The Los Angeles Dodgers have one of the best records in the league when they play at the comforts of Chavez Ravine.
Dave Roberts' squad were hoping to feed off from the energy of close to 54,000 strong rabid supporters, who flocked to the stadium in hopes of seeing the Dodgers take home the pivotal third game of the National League Division Series (NLDS).
They know all too well how important that win is in a best-of-five series.
But, the visitors have something else in mind. And, they played the role of party poopers on Monday, taking the fun out of the L.A. scene.
The Nationals Pushed Dodgers to Brink of Elimination
The Washington Nationals emerged victorious in the NLDS Game 3 against the Dodgers after putting up an impressive performance to secure an 8-3 win. More importantly, they can now mop up the series on Tuesday and earn one of the coveted spots in the National League Championship Series (NLCS).
The National League East top seed has now won two straight games against their rival, who clinched the National League West title. They are hoping to ride the momentum.
"I'm hoping this is our year," Werth said. "We're battle-tested, we're playoff-tested, and we've got a good group of guys. We've been playing together a long time now, so I feel like this is our opportunity."
The Game 1 victory of the Dodgers, on the one hand, suddenly seems like it was from the distant past already. But, they still have the luxury of playing home and for the partisan crowd come Tuesday. They need to get their act together if they hope of ever taking the series away from the Nationals.
Game 2 Highlights and Notable Performance
The Dodger was up in the opening stages until a third-inning offensive juggernaut was released by the Nationals at the expense of Kenta Maeda.
After an RBI double from Jayson Werth, an RBI single courtesy of Bryce Harper, an Anthony Rendon two-run homer, the Nationals suddenly found themselves in the lead, 4-1.
But, the Dodgers responded with a two-run homer of their own from Carlos Ruiz against Gio Gonzalez, cutting the lead down to one after the fifth inning, 4-3.
The Washington bullpen was able to hold the fort until the ninth inning, keeping the Dodgers scoreless throughout the remainder of the game. Werth came up with a homer, and Ryan Zimmerman added a two-run and a sacrifice fly to finish the game, 8-3.
The Nationals and the Dodgers would battle it out anew in Game 4 of the NLDS series Tuesday at 5:05 p.m. ET.