Washington Nationals vs Los Angeles Dodgers for MLB Playoffs 2016: National League Division Series Game 2 Rain Delay, Postponed Until Sunday--- TV Schedule, Livestream & Ticket Info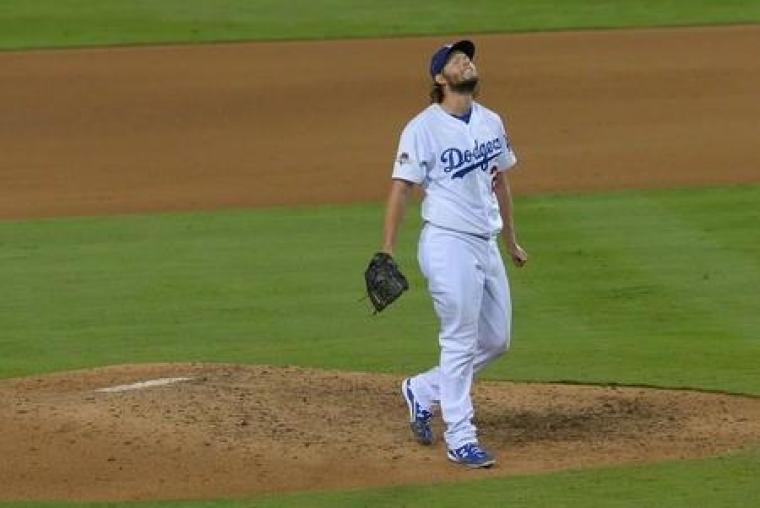 The Nationals and Dodgers just got beat by the Washington weather--- no, that is not a new team in the Major League. The two teams are still going to lock horns in a duel for their best-of-five 2016 National League Division Series.
The Dodgers were able to carve out a win in the series opener, despite a rather dismal performance from Clayton Kershaw. Thanks to a collective effort from both the hitters and the bullpen, the Los Angeles-based squad manage to escape with a 4-3 win.
The Nationals are hoping for a payback, but they would have to wait a little longer. The game 2, which was originally scheduled Saturday, was called off due to rain.
Nationals vs. Dodgers 2nd Match Moved to a Sunday Schedule
"We hate to cancel," says league commissioner Rob Manfred, ESPN reported. "We hate to make travel worse on the players than it was originally intended to be. But it just doesn't look like we're going to have a situation that would be safe for the players to play."
The start time for the 2nd game, which was previously scheduled at 4:08 PM on Oct. 8, will now tip off at 1:08PM ET this Sunday.
Washington Nationals' Tanner Roark and Los Angeles Dodgers' Rich Hill will now be taking the reins from Kershaw and Max Scherzer; their respective teams are hoping to get something better out of the pair.
Both Hill and Roark will try to improve their own record: 2.12 ERA and 12-5 record for the Dodger pitcher compared to a 2.83 ERA and 16-10 record for his Nationals counterpart.
Game 2 TV Schedule, Livestream & Ticket Info
Barring any more rainout, the third game will still push through on Monday in order to avoid having to reschedule all other matches after the game 2 delay.
The players, though, would have to play in back-to-back games in two days and have to travel from one coast to another in that period. The game 3 of the NLDS series will be played at the Dodger Stadium in Los Angeles.
For those who may want to catch the game 2 action live at the National Parks in Washington, D.C., one can check out Stubhub or SeatGeek for available tickets.
Those at home or elsewhere can see the match on TV via Fox Sports 1, and thru live stream on Fox Sports Go app or Postseason.tv.