Mom from Indiana Reveals God Instructed Her to Donate Kidney to Young Girl at Bible Camp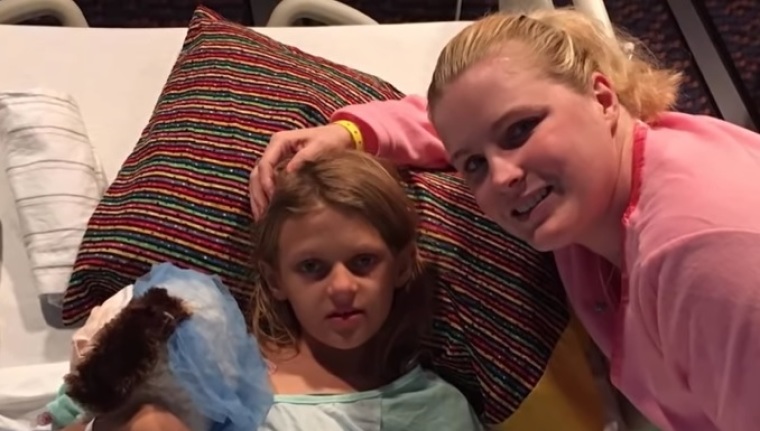 Indiana mom revealed that God gave her the go-signal to donate her kidney to 8-year-old Abby Steinard while the entire vacation Bible school was praying for the young child.
Kari Woods, a native of Connersville, Indiana, was reportedly a volunteer at the Vacation Bible School during the summer season of 2017 when she learned about Steinard's condition.
According to Fox 59, Steinard was suffering from kidney failure and had to spend nine-and-a-half hours of dialysis every day to survive. She also badly needed to have a kidney transplant.
While the entire school prayed for Steinard's condition, Woods revealed that she heard a voice that instructed her to do something big for the child.
"I kept hearing God tell me, 'Give her your kidney,'" the mother-of-five said in an interview with InsideEdition.com. "I said 'OK, all right,'" she continued.
She revealed that she decided to reflect further and pray about it before making a decision. However, when she learned that she shared the same rare O negative blood type with the child, she "knew for sure it was God's voice."
When asked why she decided to go through all the risks to give a vital organ to a child that she just met, Woods said that their matching rare blood type was enough for her to decide to donate. She also said that she only needs one kidney to survive, anyway.
Steinard, now 9-years-old and in a better health, said that she was excited when she learned about Wood's donation. However, she admitted that she was a little worried about the surgery because something might go wrong during the procedure.
The kidney transplant took place at the St. Vincent Hospital in December last year, and the surgery was a success. While they both had scars after the surgery, they were both happy that Steinard no longer had to undergo the difficult dialysis treatment.
"It's hard to compare that to giving birth to a child, but it's like that in the sense that you're saving a life," Woods also said.
Woods, now pregnant with her sixth child, launched the Facebook page "Hope for Kidneys" to share her kidney donation journey.