'Mom' Season 5 Celebrates 100th Episode with Anna Faris and Alison Janney
"Mom" reached a milestone in season 5 as it aired its 100th episode this week. Stars Anna Faris and Allison Janney reflected on the show's evolution and success over the years.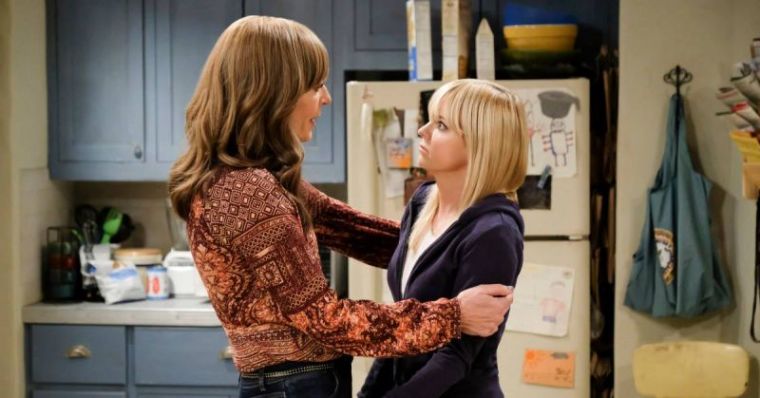 Faris told Glamour that she's proud to be part of a show that centers on women. "Mom" tackled issues like equality and sexual harassment before these became trending topics in Hollywood.
"It's incredibly remarkable to have a female-centric show that's not necessarily about getting the man," Faris said.
The actress also praised her co-star on "Mom." She and Janney rib and insult each other on screen as their characters Christy and Bonnie. In between takes, however, the two hang out on the set a lot and have grown incredibly close in the last five years.
"I have always felt that one of the reasons that the show works is because of how much Anna and Allison love each other in real life," executive producer Gemma Baker shared. "That love and respect comes through even when Christy and Bonnie are fighting, and it's what makes those scenes enjoyable to watch."
"Mom" was originally a story about repairing an alcoholic daughter's broken relationship with her alcoholic mom. The show, however, evolved into a comedy series that delves into sensitive issues like alcoholism, drug addiction, abuse, recovery, sobriety and redemption. "Mom" also stars Mimi Kennedy (Marjorie), Jaime Pressly (Jill) and Beth Hall (Wendy) as the women from Christy and Bonnie's support group.
The show's writers have a knack for turning a dark storyline into comedy gold. Janney told TV Insider that she has people going through recovery in real life that come up to her to say how much they appreciate the show because it gave them "hope, dignity and laughter."
The 100th episode of "Mom" aired on Thursday, Feb. 1, on CBS, and featured Christy's car breaking down. To get it fixed, she tried to borrow money from her mom's boyfriend, Adam (William Fichtner).
Bonnie, however, told Adam not to give her daughter money because she has a history of never paying back debts. Old issues between the two women cropped up and they had to settle the score once again as part of their recovery.
Catch "Mom" every Thursday at 9:00 p.m. on CBS.