Motorola Droid Turbo Release Date, Specs News: Guess Which Device is Getting Its Debut in India?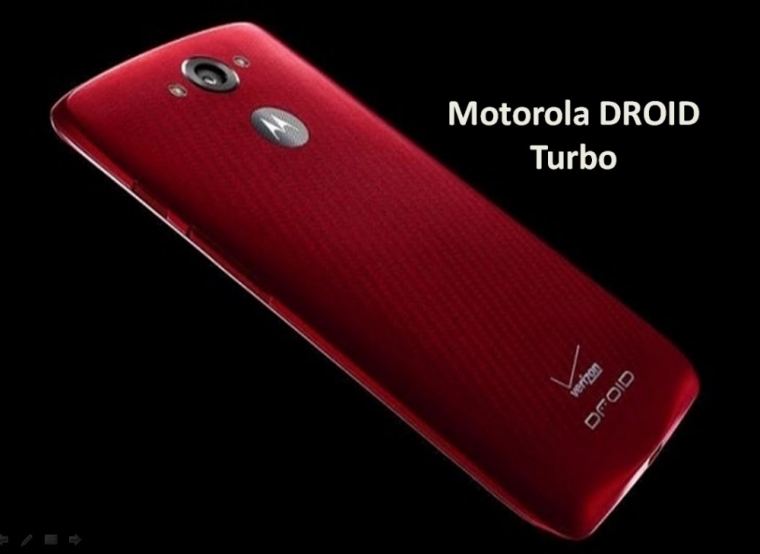 Before last year ended, Motorola took the mobile industry by surprise when it announced a high-end device that could evenly match Samsung's Galaxy Note 4.
The handset, dubbed as the Motorola Droid Turbo, is a solid handset with a premium but rugged look, as well as flagship-level specs.
According to GSM Arena, the Motorola smartphone boasts a 5.2-inch display with a whopping QHD or 2K (2560 x 1440) resolution, a 3GB RAM and a Snapdragon 805 chipset.
If QHD, 3GB RAM and S805 sound familiar to you, that's because those are also the specs of Samsung's high-end phablet. However, the Droid Turbo offers more to consumers with its 21MP primary camera and 2MP front shooter.
Unfortunately for Android fans who are dying to get the smartphone, the device was only launched through Verizon Wireless in the US. That means non-Verizon subscribers will not be able to get the device without transferring their subscription.
Previous reports mentioned that Motorola might not have plans to bring the Motorola handset to other market overseas. However, that has just changed.
According to a report by GSM Arena, the Droid Turbo a.k.a. the Moto Maxx has just been announced in India.
In the report, the Android-powered smartphone will be available only through Flipkart, India's largest online retailer website.
The retailer made the announcement on Twitter, although there are still no exact release dates nor pricing details for the Moto Maxx. Other specs of the Moto Maxx include a huge 3,900mAh battery that can be charged completely in just 15 minutes, thanks to Motorola's own turbo charger.