'Mulan' Live-Action Casting News: Disney Makes Quite the Departure From Original With Latest Character Reveal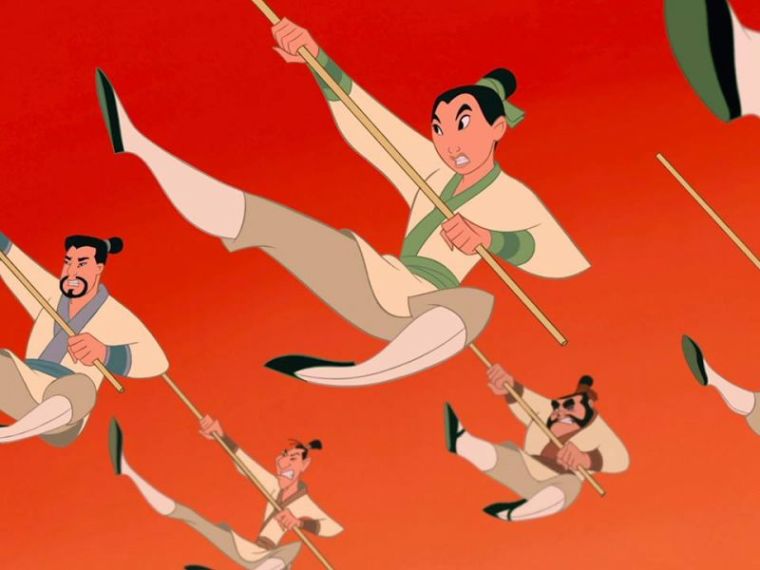 It looks like Disney is making a big change on the villain side of things in the live-action "Mulan" film.
In the original, the main antagonist was Shan Yu, the leader of the Huns. However, in the latest casting news by The Hollywood Reporter, the big villain in the live-action adaptation will be a "powerful witch" who is yet to be named. It is unclear if this would mean that Shan Yu won't appear in the film. It does suggest that he might have a reduced or a different role.
Disney has tapped a top-notch actress and household name for this original "Mulan" live-action character. This is no other than Gong Li who is deemed as one of China's greatest talents, having won tons of best actress and best-supporting actress awards.
She is best known for her performance in the 1992 comedy drama "The Story of Qiu Ju," which won her two best actress awards, one at the Volpi Cup in Venice. Another acclaimed work of hers is "Farewell My Concubine."
Gong Li also starred in "Memoirs of a Geisha" and "Miami Vice." Her casting as a powerful witch in the "Mulan" live-action movie suggests that Disney not only plans to include additional elements of the supernatural and magic in the film but also wants to make sure they rack up a talented cast such an important film rightfully deserves.
Her character will not be the only original addition to the movie though. The abovementioned publication also reports that Mulan's sister will be introduced in the live-action adaptation to be played by Chinese-Vietnamese actress Xana Tang.
That being said, fans can expect greater female presence and power in the "Mulan" live-action film, which will be headlined by actress Liu Yifei.
Disney is also in talks with another well-known Chinese actor for the film. Jet Li is in final negotiations to play the role of the Chinese Emperor, the character in the original that required one male member of household to join his troops, a mandate that urged Mulan to disguise as a male so that his elderly father will no longer have to join the army.
Should the deal be sealed, this will make "Mulan" the latest Hollywood movie Jet Li will star in. The Chinese actor starred in a number of Hollywood films after his success in Asia in franchises like "Shaolin Temple" and "Once Upon A Time in China."
His Hollywood film credits include among many others "Lethal Weapon 4" and most notably joining "The Expendables" series with Sylvester Stallone.
The casting news comes after it was announced that "Rogue One: A Star Wars Story" and "Ip Man" actor Donnie Yen will be joining the cast as Mulan's mentor, Commander Tung.
With such line-up so far, there is so much excitement about how far the level of star power in the "Mulan" live-action movie could go as Disney announces more actors and actresses for the roles.
Niki Caro will direct the "Mulan" movie, which has been pushed back to March 27, 2020. Filming will begin in August in China and New Zealand.