National Pancake Day Arrives Today; Fat Tuesday and Shrove Tuesday Celebrations Commence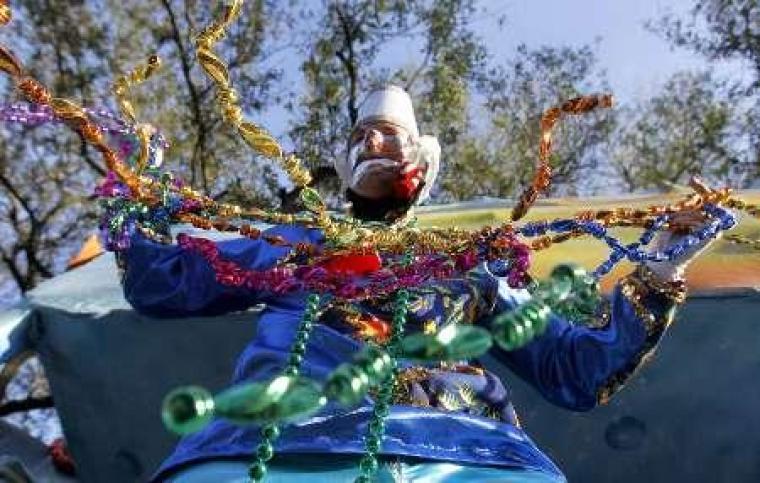 National Pancake Day, also known as Fat Tuesday and Shrove Tuesday, arrives just ahead of Lent this week, and people across the world are celebrating with their favorite breakfast dish.
Shrove Tuesday, which is the last day before the beginning of Lent, is also related to the celebration of Mardi Grad, meaning "Fat Tuesday" in French. However, in modern times, Shrove Tuesday celebrations are commonly known as Pancake Day, and it marks a day of feasting.
In the U.S., National Pancake Day sees people preparing for the Lent season of self-denial by making pancakes. The doughy breakfast favorite are perfect for the celebration because of their rich ingredients: flour, milk, sugar and eggs, which one should abstain from during the ritual of Lent.
National Pancake Day can also be celebrated by enjoying offers on pancakes such as free pancakes at IHOP today. The famed pancake house supports Children's Miracle Network Hospitals and offers guests free pancakes while urging them to donate to the cause on National Pancake Day from 7 a.m. to 10 a.m. In the past, IHOP says is has raised $13 million for charity through the promotion.
Furthermore, a number of churches will hold pancake suppers in preparation for Easter and the resurrection of Jesus Christ on National Pancake Day. Both sweet and savory-style pancakes can be served for the occasion, and there are many variations to the recipe, including adding chocolate, cream, syrup, or garlic and onion to the batter.
Meanwhile, Shrove Tuesday/National Pancake Day reminds us that we are entering the season for renunciation of sins as preparation for Easter. Lent lasts 40 days and 40 nights during which people fast and abstain, emulating Jesus' 40 days and 40 nights in the desert.
Ash Wednesday on March 5 will follow the feasting celebration where faith adherents will wear ashes on their forehead as a sign of mourning and repentance to God. This practice is common for Catholics, Anglicans, Lutherans, Methodists, Presbyterians and some Baptist denominations.