NBA News 2016: Is Jeff Hornacek a Fit as Next New York Knicks Head Coach?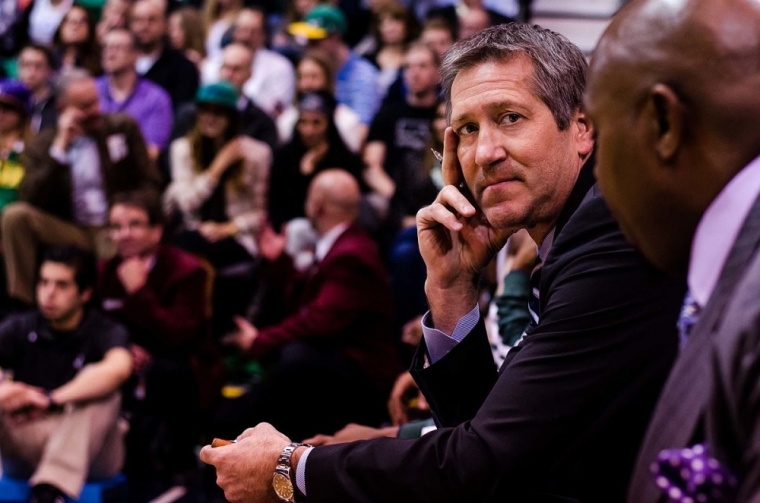 While Jeff Hornacek may have achieved success during his playing years in the NBA as the stalwart shooting guard of the Utah Jazz, the same could not be said about him as a coach.
As the head coach of the Phoenix Suns, Hornacek was able to put on a decent showing in his first year in 2013-2014. In the said year, the Suns finshed third overall with a record of 48-34. According to Basketball-Reference, the team ranked number eight overall in offensive efficiency.
However, the numbers began to drop the following year, finishing with a record of 39-43 during the 2014-2015 season. Things did not look any better this season, and it took a turn for the worse when Hornacek was fired in February.
According to a report by ESPN, team management were fond of Hornacek as a person, but not so much as a coach, particularly when the Suns dropped to 11th place before the time of his firing. By early February, the Suns dropped further down to 13th place, holding a record of 14-35.
Yet, despite his unsuccessful stint as a coach, another team is still considering to acquire his services for the coming season. In a report by Alec Nathan for Bleacher Report, the New York Knicks are apparently targeting Horancek to fill the void left by Derek Fisher, who was also fired in February.
In another report by the New York Daily News, Hornacek was spotted at a New York City steakhouse with Knicks President Phil Jackson and general manager Steve Mills.
According to Nathan's report, Hornacek could very well provide the "fresh start" that the Knicks are aiming for in the upcoming season, as he brings an uptempo approach to his system. And while it may go against the more philosophical approach that Jackson's system has been known for, it could help deal with the Knick's position as the fifth slowest-paced team in the league this past season.
Nathan concluded that despite his record with the Suns, there is a strong possibility for him to turn things around as the Knicks' head coach.