NBA Playoffs 2016: First Round Schedule Released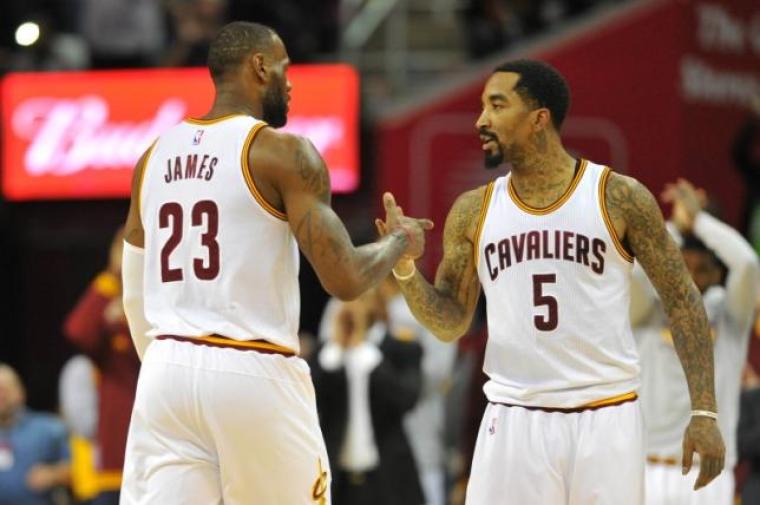 The schedule for the first round of the 2016 NBA Playoffs has been released.
According to NBA.com's official release, four pairs will be playing their first games on Saturday, April 16th, while the other four pairs will be playing their first games on Sunday, April 17th.
The teams that will be playing on Saturday would be the Toronto Raptors and Indiana Pacers, the Atlanta Hawks and Boston Celtics, the Golden State Warriors and the Houston Rockets, and the Oklahoma City Thunder and the Dallas Mavericks.
The teams that will be playing on Sunday, meanwhile, are the Cleveland Cavaliers and Detroit Pistons, the Miami Heat and Charlotte Hornets, the San Antonio Spurs and Memphis Grizzlies, and the Los Angeles Clippers and Portland Trailblazers.
Like in the usual set-up for playing venues, the higher-seeded teams will be taking on on the lower-ranked teams for the first two games, then back to the higher-seeded team's home court for the next two. If there would be a need for games five, six, and seven, it will be an alternating set-up between two teams, with the higher-ranked team hosting games five and seven.
As for the match-ups, only one team, so far, has managed to even out their regular season series with their counterparts. The Miami Heat and Charlotte Hornets hold two victories over each other during the season.
Three teams, on the other hand, were able to sweep their playoff opponents during the season. Defending champions and league-leading Golden State Warriors defeated the Houston Rockets in all three games they have played.
The second-seeded San Antonio Spurs also hold a 4-0 record against the Memphis Grizzlies, while the number three-ranked Oklahoma Thunder also holds four victories out of four against the sixth-seeded Dallas Mavericks.
The four other pairs all have the higher-ranked teams having a 3-1 advantage: The Cleveland Cavaliers over the Detroit Pistons, The Toronto Raptors over the Indiana Pacers, the Los Angeles Clippers over the Portland Trailblazers, and the Atlanta Hawks over the Boston Celtics.