NBA Rumors: Little Interest in Derrick Rose After Utah Jazz Release
Derrick is currently without a team. After the Cleveland Cavaliers traded him to the Utah Jazz just before the trade deadline early February, the team released the point guard and he has cleared his waivers. Where will he go after this?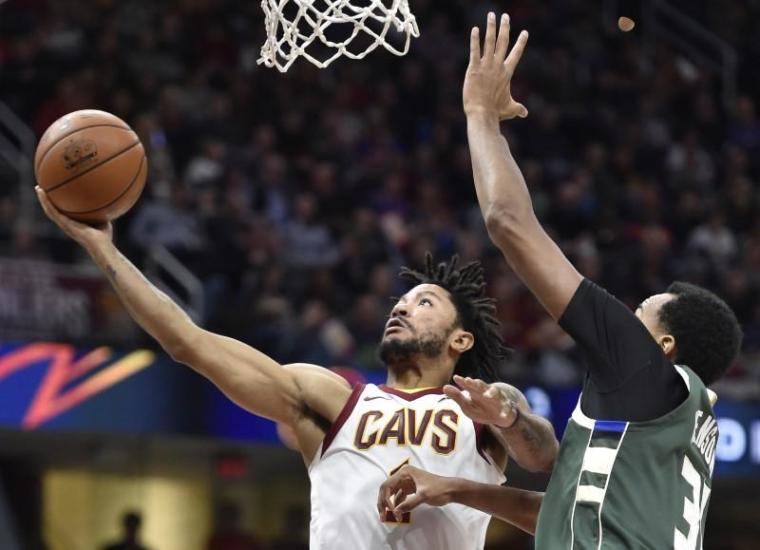 Reports revealed that there's little interest for Rose. Following the release from Jazz, another team has to put forth a firm offer to him but until them, nothing has been set in motion.
Speculations also suggested that Rose could find a new team with the Minnesota Timberwolves. He's familiar with its head coach Tom Thibodeau after all since Rose played for him during his years with the Chicago Bulls.
Sports analysts, however, find that Thibodeau's interest in taking Rose is not certain and at best, lukewarm. Reports also stated that the Washington Wizards might sign Rose but it's still a wait-and-see at this point.
Rose, a former MVP who has high chances of entering the Hall of Fame someday, hasn't played his best last season for the Cavs after being saddled with an ankle injury. He was in 16 games and shot just 43.9 percent.
"With the All-Star break fast approaching, league sources say it's increasingly possible Derrick Rose's future won't be resolved until after the break when teams resume practicing," sports analyst Marc Stein said.
The injury is also costing Rose his endorsement contract with Adidas, which he originally signed in 2012. He wasn't able to keep his part of the bargain last season because of his statistics.
"The deal called for annual retainers of $12 million per season from 2012-13 until 2016-17 (this season, he is entitled to $11 million)," according to Sports Illustrated. "It also included annual royalties of up to $6.25 million per year, as much as $4.8 million in annual appearance fees and use of a private plane."
Adidas has been paying Rose these numbers as per contract and despite his injury. Like Jazz, Will Adidas break away too?