NBA Star Blake Griffin's Palimony Suit Rocks His Relationship With Kendall Jenner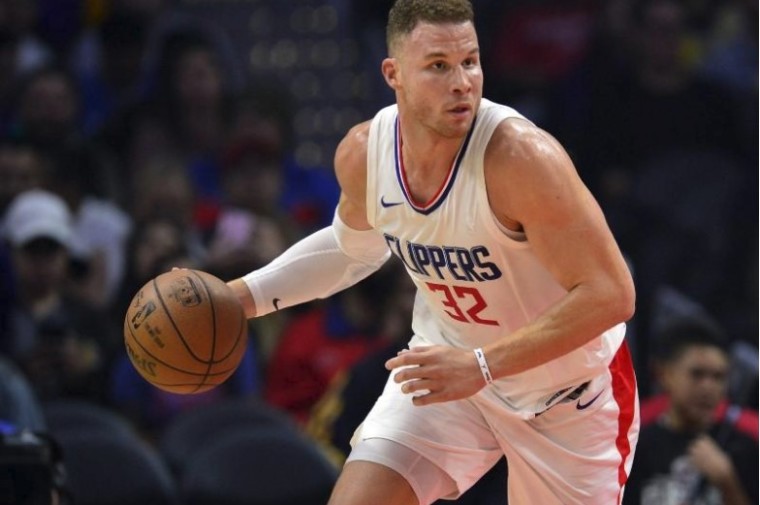 Blake Griffin has been slapped with a palimony suit and it is now affecting his relationship with Kendall Jenner.
Days after Griffin's former fiancée Brynn Cameron filed a palimony suit against the National Basketball Association (NBA) player, a source revealed that it has now caused some complication in Griffin's romance with Jenner.
"Being traded from Los Angeles to Detroit so abruptly was just a total shock for Blake, and now this lawsuit Brynn filed, well, it's taking a toll on his relationship with Kendall," the insider told Us Weekly.
Since Griffin already knew what was bound to happen, he made sure to warn Jenner ahead of time. "He didn't know to the extent she would be included in the filing, but strongly suspected Kendall would be dragged into this," the source continued.
Daily Mail notes Cameron filed the lawsuit on Valentine's Day, in which she claimed he left his family for a relationship with the young model. Cameron indicated in court documents that her ex is refusing to provide financial support for her and their two kids.
Griffin, who recently got traded to the Detroit Pistons, first met Cameron nine years ago. They share two children: daughter Finley Elaine and son Ford Wilson. The pair was already engaged but the basketball star decided to call the wedding off and began pursuing the "Keeping Up With the Kardashians" star last year.
"In Griffin's absence, Cameron's brother has had to provide Cameron and the children with financial support," part of the lawsuit noted.
The family drama involving her beau is allegedly taking a toll on Jenner's anxiety. The brunette beauty suffers from an extreme case of the mental disorder and was even hospitalized because of it in 2017.