NBA Trade and Free Agency Rumors 2016: Rockets Eyeing Hawks' Al Horford After Dwight Howard's Potential Departure?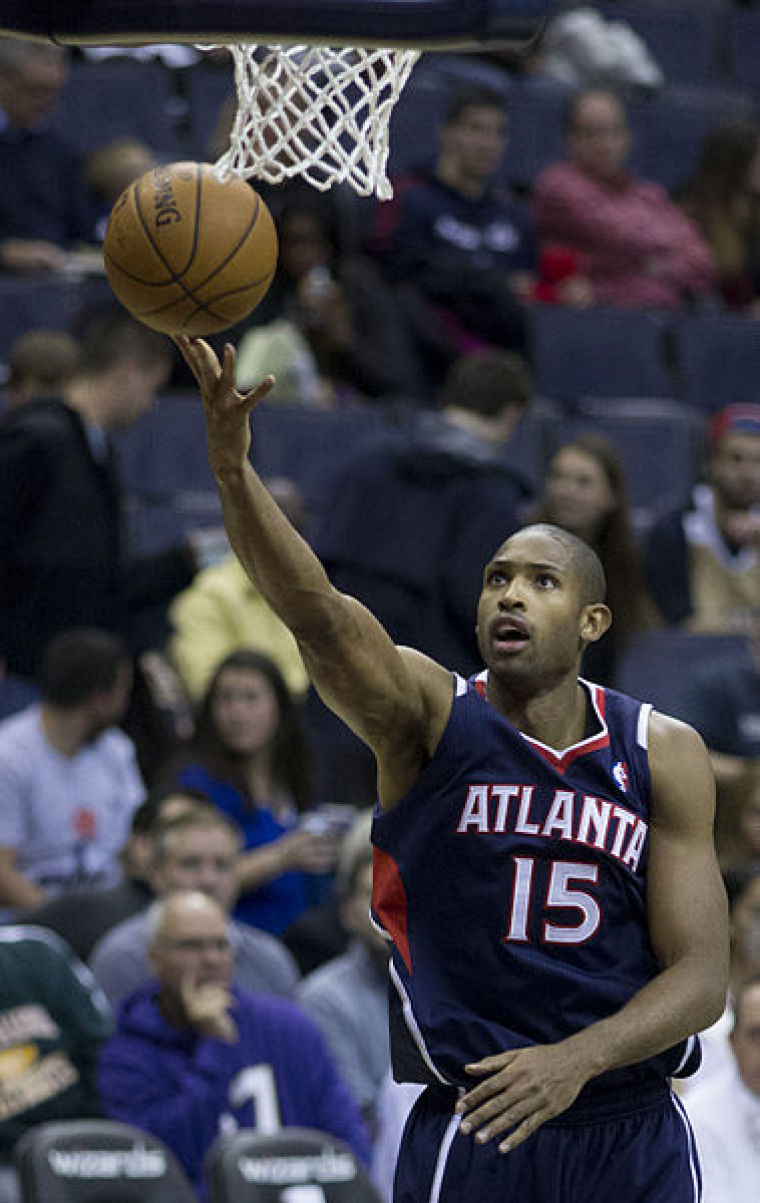 After an unsatisfactory season, Atlanta Hawks big man Al Horford will be entering free agency by July.
In a report by ESPN, Horford will be part of the trading block for the first time since being drafted by the Hawks in 2007. He enters free agency after the 2015-2016 season along with teammate Kent Bazemore. A number of teams have already shown interest in signing Horford, one of them being the Boston Celtics.
In a report by Jeff Clark for SBNation.com's "Celtics Blog" last March, Celtics General Manager and President Danny Ainge is reportedly interested in signing the 29-year old player. The report adds that the deal would be an ideal one to make since the Celtics would not need to give up assets to have Horford on board.
Another team that had shown interest is the Houston Rockets. In another report by Sean Deveney of Sporting News, an anonymous source confirmed that Horford is the Rockets' "top-line goal" in the free agency race, along with New Orleans Pelicans forward Ryan Anderson.
Many believe that Horford would be an ideal addition to the team, considering that big man Dwight Howard is considering to forego his 2016-2017 player option, to give him room to sign with another team. Howard is also believed to be unhappy with his current state with the Rockets.
In a December 2015 report by CBS Sports, Howard is said to be unsatisfied playing alongside fellow alpha player James Harden. He was also said to be discouraged with how his team was performing.
The Rockets barely made it to the playoffs, grabbing the eighth and final spot at the Western Conference division. They were matched-up against league-leading defending champions Golden State Warriors, and to their credit, were able to avoid being swept as they brought the series to Game five.
In the regular season alone, Horford played in all 82 games, averaging 15.2 points, 7.3 rebounds, and 3.2 assists, through 32.1 minutes of playing time per game. His playoff numbers slightly dwindled, averaging 13.4 points and 6.5 rebounds.