NBA Trade Rumors for 2016-17 NBA Season: Brandon Knight Available for Trade, Whiteside to Trail Blazers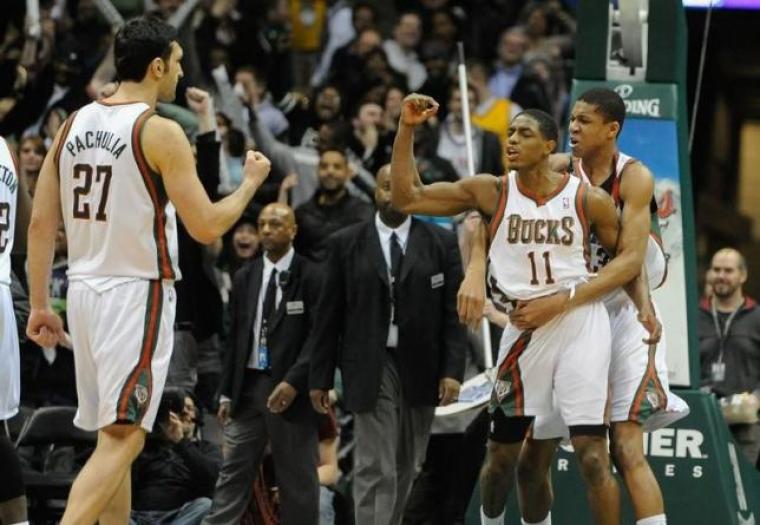 The following are the latest trade rumors for the 2016-17 NBA regular season.
1. Brandon Knight Available for Trade
The Phoenix Suns currently have a losing record of 5-12. They may have to trade one of their pieces to try to improve their record, and according to CBS Sports, Brandon Knight is the first name on the trading block.
ESPN reports that Suns GM Ryan McDonough will wait for two months before making any decisions about trading one of their players. "None of that, however, has stopped interested rivals from believing that the struggling Knight – who started two games this week with TJ Warren out but mostly comes off the bench from the Suns – will be made available."
Knight is currently averaging 12.6 points, 2.7 rebounds, and 3.1 assists per game this season. Those are all time low averages in 7 seasons. His 38.4% field goal percentage this season is also his lowest.
Nevertheless, Knight is a talented player. He has a career average 36% shooting from beyond the arc. He is also a good defender, with good instincts when it comes to stealing the ball.
Some teams that might be interested in acquiring Brandon Knight are the Orlando Magic, New Orleans Pelicans, Brooklyn Nets and Philadelphia 76ers. Orlando is currently struggling offensively, and a combo point guard like Knight could work well with Evan Fournier or Payton off the bench.
The Pelicans are an interesting trade partner for the Suns. A trade deal that involves Tyson Chandler could work well for both teams. The Nets could use some young players which the Suns have a lot of. Finally, the Sixers could trade away one of their big men, particularly Nerlens Noel, and get Brandon Knight to get rid of their front court logjam.
2. Hassan Whiteside to Portland Trail Blazers
The Miami Heat currently have a standing of 5-11. According to Pat Riley, the Heat are in rebuilding mode, and Whiteside is supposedly one of the key players of the team this season.
In fact, Whiteside is averaging career numbers this season: 16.8 points, 14.9 rebounds and 2.5 blocks per game. Still, he has yet to prove that the franchise can build players around him.
Portland, in the meantime, needs to improve defensively. They currently have a 0.500 standing; 9 wins and 9 losses. According to Zach Lowe of ESPN, "Portland looks ripe for a trade. Neil Olshey, the team's one-step-ahead GM, chased Hassan Whiteside in free agency."
It's unclear though who Portland will trade for Whiteside. It seems the team will keep their two back court starters in Damian Lillard and C.J. McCollum, and rightly so. Trade machines suggest some interesting trades. For example, Portland can give Plumlee, Harkless, Meyers Leonard and a couple of 1st round picks to Miami. That would help the team during its rebuilding phase.