NBA Trade Rumors for 2016-17 NBA Season: Davis to Spurs, Wall to Lakers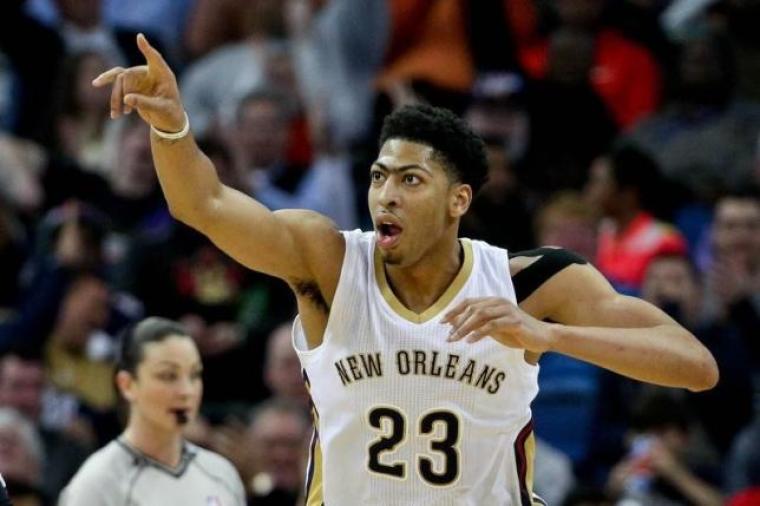 We've seen the first week of the 2016-17 NBA regular season and already players have shown great individual performances. Expectations have been met or shattered, rookies have shown what they could do, and trade rumors continue to roll. Here are some of the latest.
1. Anthony Davis to San Antonio Spurs
Anthony Davis has had an incredible start in the first two games of the season. In two games, he averaged 47.5 points, including a 50 point debut. These numbers are "Jordanesque," but despite his efforts, the New Orleans Pelicans lost both games.
This early scoring outburst and the unwanted result in the end indicate that Davis needs a lot more help on the offensive end. The Pelicans need to shake up the team roster to have more scoring threats. As the old adage says, "there's no I in team."
According to recent rumors, Anthony Davis may demand to be traded to the San Antonio Spurs, where he has a better chance of winning a championship. This will only be realized if the Spurs are willing to give up one of their marquee names, and one player that comes to mind is another star power forward in LaMarcus Aldridge.
Previous rumors have mentioned that Aldridge isn't as enthusiastic about playing for the Spurs as he was last season. That's because he was promised to be the primary offensive weapon, but throughout the season, that responsibility belonged to Kawhi Leonard.
With Anthony Davis on the San Antonio Spurs team, they will have an answer to the effective small ball strategy of the Golden State Warriors, which has posed problems to other teams du ring the last two seasons.
2. John Wall to the Los Angeles Lakers
The Los Angeles Lakers would include a trade with the Washington Wizards in their rebuilding plans to become a playoff contender.
In particular, the Los Angeles Lakers are rumored to be interested in acquiring All Star point guard John Wall. Wall is one of the best point guards in the league, having made it to the All-Star games the last three seasons. Wall averaged 17.0 points, 3.0 rebounds and 11.5 assists last season.
The astonishing rumor says that the Lakers are willing to give up D'Angelo Russell, who has shown immense progress early this season, for John Wall. While this trade may be unlikely, having Wall would definitely improve the back court of a team who is in rebuilding mode.