NBA Trade Rumors for 2016-17 NBA Season: Nerlens Noel, DeMarcus Cousins to be Traded, Portland Most Likely to Trade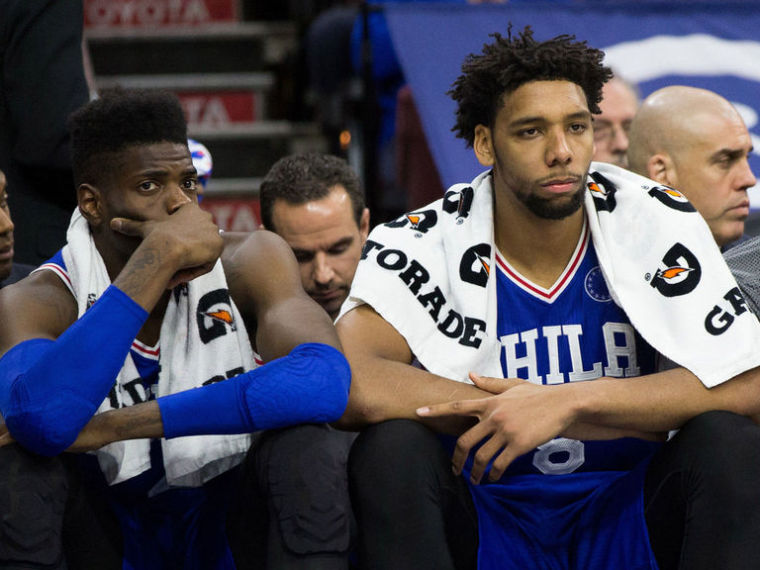 Just a couple of days into the 2016-17 NBA regular season, and the trade rumor mill continues to buzz based on what we are initially seeing from team performances. Despite these trade rumors, there probably won't be any change ups this early in the season. Usually, coaches and team executives wait a little while before making any deal decisions.
The following are some of the latest NBA trade rumors that might occur in the coming months.
1. Nerlens Noel to be Traded
With Joel Embiid, Dario Saric, Nerlens Noel, Jahlil Okafor and Ben Simmons in the Philadelphia 76ers roster, the team's front court depth is unmatched, to a fault. It doesn't seem logical for the Sixers to keep all 5 young big men, all with star potential, especially since they have to deal with back court problems in their roster.
All signs point to Nerlens Noel as the big man to leave Philadelphia. Noel averaged 11.1 points, 8.1 rebounds, 1.8 assists, 1.8 steals and 1.5 blocks per game last season; his sophomore year in the NBA. Noel's strength is in defense. As a young player, he is already one of the best defensive big men in the league.
However, his offense needs a lot of work. Many experts are saying that Joel Embiid, who is as big a threat in offense as any big man in the NBA, will eventually learn to become a defensive expert like Noel.
Philadelphia needs to decide on what to do with Noel as soon as possible. If they want to extend Noel's contract, they must do so before October 31; otherwise, Noel will become an unrestricted free agent by July.
2. DeMarcus Cousins to be Traded
Marc Stein of ESPN reports that Cousins may be traded this year. Despite this rumor, there is a good chance that the Sacramento Kings will keep their star player, since they are determined to make a strong playoff run this season.
However, according to Stein, "The reality is that Cousins has only one season left on his current contract after this one. If the Kings keep him beyond February 23, they better be sure they can re-sign him, because they're sure to fetch less in return for Expiring Contract Boogie."
3. Portland Will Surely Trade
Marc Stein also said that the Portland Trail Blazers is the team most likely to make a trade this season.
That's because the Blazers has a front office that is "aggressive" and the team has more big men and wing players than they need. The wing players are Moe Harkless, Evan Turner and Allen Crabbe, while the bigs are Festus Ezeli, Myers Leonard and Mason Plumlee.
Portland will ultimately settle with a roster that builds around key players C.J. McCollum and Damian Lillard.