NBA Trade Rumors for 2016-17 NBA Season: Shumpert to Timberwolves, Dragic to Kings, Wall to Celtics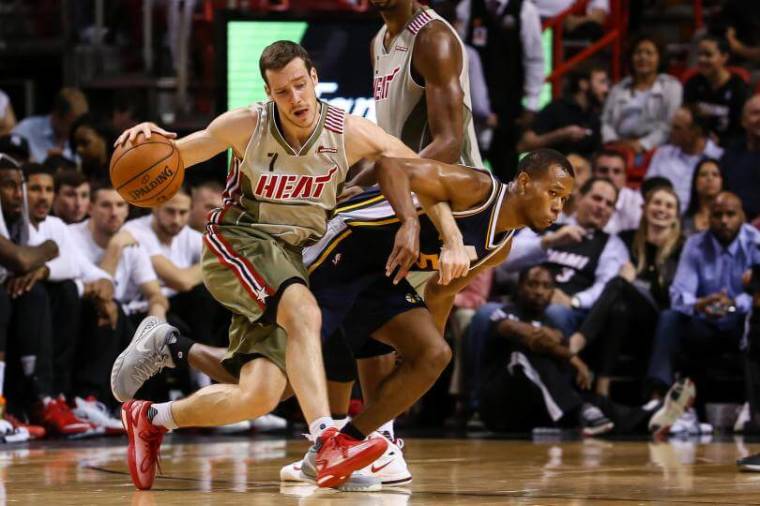 The NBA 2016-17 Regular Season has started and we have seen a minute glimpse on what teams are capable of doing. We've witnessed the San Antonio Spurs beat the Golden State Warriors in both team's season opener; a surprising result to many fans who think the Warriors are unbeatable with the addition of Kevin Durant.
As the games unfold, trade rumors continue to appear in the news. Here are some of the latest.
1. Iman Shumpert to Minnesota Timberwolves
According to Bleacher Report, the Minnesota Timberwolves might be interested in acquiring Iman Shumpert from the Cleveland Cavaliers through a trade. The Timberwolves head coach, Tom Thibodeau, has utilized good wing defenders throughout his coaching career effectively, and Shumpert is a skilled defensive player.
Zach Lowe of ESPN said, "keep an eye on Iman Shumpert. Several teams, including Minnesota, have inquired about his availability in the past few week and gotten the impression Cleveland is ready to talk, according to several league sources."
Shumpert can play alongside Andrew Wiggins, one of the most prolific scorers in the team, and help relieve Wiggins of the defensive duties and allow him to concentrate more on offense. Shumpert averaged 2.0 points, 2.0 rebounds, 3.0 assists and 1.0 block per game last season. While these aren't huge numbers, Shumpert is well-known for his lockdown defense that doesn't necessarily reflect on the stats.
2. Goran Dragic to Sacramento Kings
According to Mobile & Apps, the Sacramento Kings and Miami Heat may be engaged in a deal that sends Goran Dragic to the Kings and Rudy Gay to the Heat.
The Kings are engaged in roster rebuilding, and this involves looking for potential trades for Rudy Gay. Gay will become an unrestricted free agent next season, and trading him for another skilled player makes sense before he leaves an empty spot on the roster.
Goran Dragic is a skilled point guard who can be a reliable scoring threat. He averaged 16.0 points, 6.0 rebounds and 6.0 assists last season.
The Kings may have to add Darren Collison with Rudy Gay to convince the Heat to trade away their starting point guard. Gay could also be of use to Miami, who will miss Chris Bosh's services in both the offensive and defensive end of the court.
3. John Wall to the Boston Celtics
Yibada reports that the Boston Celtics are interested in trading for John Wall. One possible move is for Boston to trade away three key players in their roster: Marcus Smart, Jaylen Brown and Isaiah Thomas.
While this move leaves a gaping hole in the normal Celtics rotation, they will get another star player in John Wall, who will play with another star in Al Horford. The Wizards will benefit from getting two solid point guards in Isaiah Thomas and Marcus Smart. Jaylen Brown will also help increase the depth in the small forward position.