NBA Trade Rumors for 2016-17 NBA Season: Wall to Kings, Chalmers to Cavaliers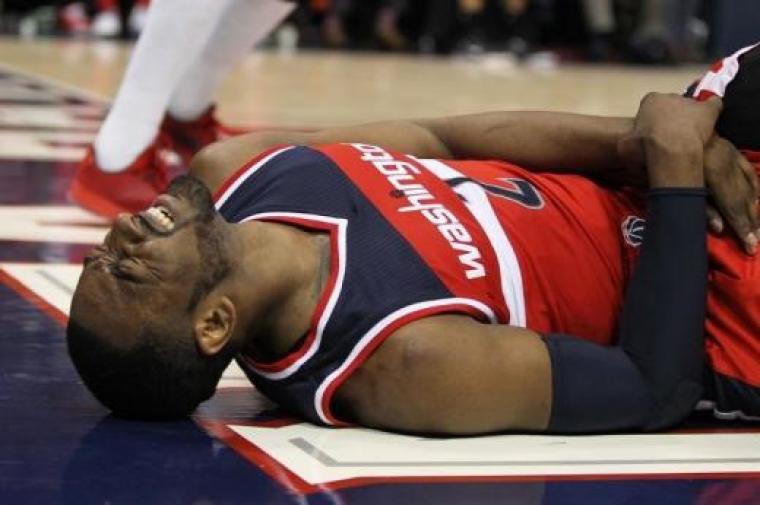 The following are the latest trade rumors for the 2016-17 NBA regular season.
1. John Wall to Sacramento Kings
According to recent rumors, DeMarcus Cousins is recruiting John Wall to play for the Sacramento Kings. Both NBA stars used to play together in college with the Kentucky Wildcats.
The Washington Wizards beat the Sacramento Kings the last time they met this season. The final score was 101-95. DeMarcus Cousins had a game high 36 points and 20 rebounds. He also led his team in assists with 4. On the Wizards side, Wall had a team high 11 assists while Beal had a team high 31 points. Both teams have losing records and a major shift in the roster may be what they need to have a playoff chance.
Before this game was played, Wall revealed that playing together with DeMarcus Cousins in one team is one thing they both talk about a lot.
According to a Washington Post article, Wall is "trying to figure out what's going to happen... [Cousins] loves where he's at and I love where I'm at, so whatever we feel like gives us the best opportunity to win – I know what our [team] is here and what I want to do here. And it's something I keep in my mind."
John Wall is currently averaging 23.1 points, 4.4 rebounds, and 8.9 assists this season.
2. Mario Chalmers to Cleveland Cavaliers
Cleveland.com reports that the Cavaliers are likely to trade for a point guard next month. However, if that plan doesn't push through, their plan B is to contact Mario Chalmers and ask if he could play for the team. That is, if Chalmers is healthy and available and willing to play for somewhere near league minimum salary.
Last season, Chalmers played for the Memphis Grizzlies. He actually had a pretty good season, averaging his career best 10.8 points, and added 2.6 rebounds and 3.8 assists per game.
Mario Chalmers suffered an injury that cut short his stint with the Grizzlies. However, he said he has "been on the court the last two, three months just working on getting back." He adds that he can already jump, sprint and run again.
Aside from the Cleveland Cavaliers, the Memphis Grizzlies are said to also be interested in getting back their veteran point guard. The Grizzlies have Wade Baldwin and Andrew Harrison as Mike Conley's backup, but they don't have the same level of experience that Chalmers has.