NBA Trade Rumors for 2016-17 NBA Season: Young to be Traded, Garnett to Coach in Cleveland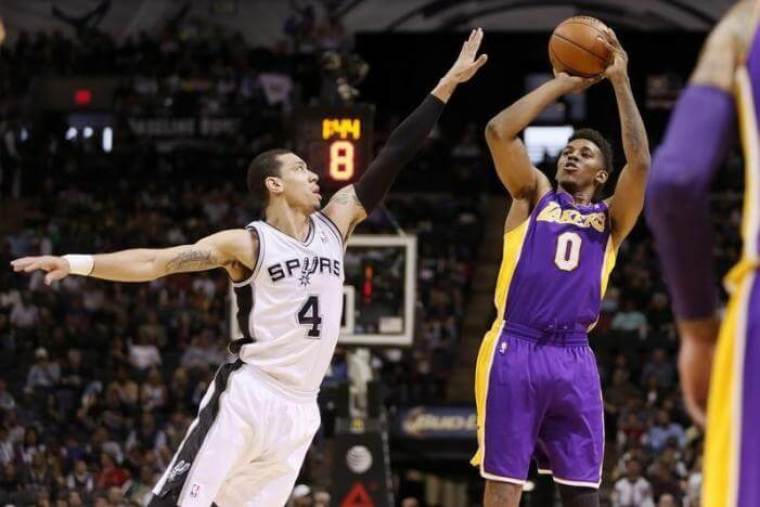 The following are the latest trade rumors for the 2016-17 NBA Season.
1. Nick Young to be Traded
Some Lakers fans are surprised that head coach Luke Walton is starting Nick Young at the shooting guard position. This may be a move to help regain Young's confidence again, especially after he only played an average of 19 minutes per game last season coming off the bench.
According to Yibada, though, another possible reason is to increase the trade value of Young for possible deals during the season.
The Lakers got off to a good start this season, winning their opening game against the Houston Rockets. Walton said that as the young team goes through the season in rebuilding mode, there will be growing pains.
But according to Julius Randle, "That's not an excuse. Not an excuse to (not) go out there and compete every night and play the right way, play for each other. There's no rebuild in that."
Los Angeles has previously tried to trade Nick Young during several occasions in the off-season. This was especially true when Russell recorded a video of Young confessing that he cheated on his (now ex) girlfriend Iggy Azalea.
Young's new starting role may help increase his trade value. The team hopes to find a defensive big man to make up for the team's defensive lapses in the paint. One possible trading partner is the Philadelphia 76ers, who may be willing to give up one of its front court guys, especially Nerlens Noel.
2. Kevin Garnett to coach the Cleveland Cavaliers
According to Morning News USA, the Cleveland Cavaliers have expressed their interest in getting the coaching services of Kevin Garnett, who just recently retired before the start of the 2016-17 NBA regular season.
Yahoo Sports reported that Garnett's wife is pushing him to accept the coaching offer by Cavaliers head coach Tyronn Lue. Lue said, "Brandi is pushing for it, trying to get him to come and coach. He says he's not ready yet. He goes back, 'I might do it,' but he's back and forth. We'll see. But I'd definitely make a spot for him if he wanted to come back and coach."
Other teams that have shown interest in Garnett's coaching services are the Milwaukee Bucks. He may be interested in coaching alongside his former teammate Jason Kidd. Garnett could also have a stint as a TNT sports commentator along with Shaquille O'Neal and Charles Barkley.
Garnett has a lot of options after his NBA basketball player days, but it seems for now that he is enjoying his retirement. Garnett averaged 17.8 points, 10.0 rebounds, 3.7 assists, 1.3 steals and 1.4 blocks per game for his entire 20 year career.
Among his achievements include being the season MVP back in 2004 and leading the Timberwolves to the Western Conference Finals. He won the All-Star MVP back in 2003 and has been to 15 All-Star games. Garnett helped the Boston Celtics won their first championship since 1986 in 2007, his first year with Boston after 12 seasons in Minnesota.