NBA Trade Rumors for 2016-17 Season: Boston Celtics Still Searching, Brandon Knight to be Traded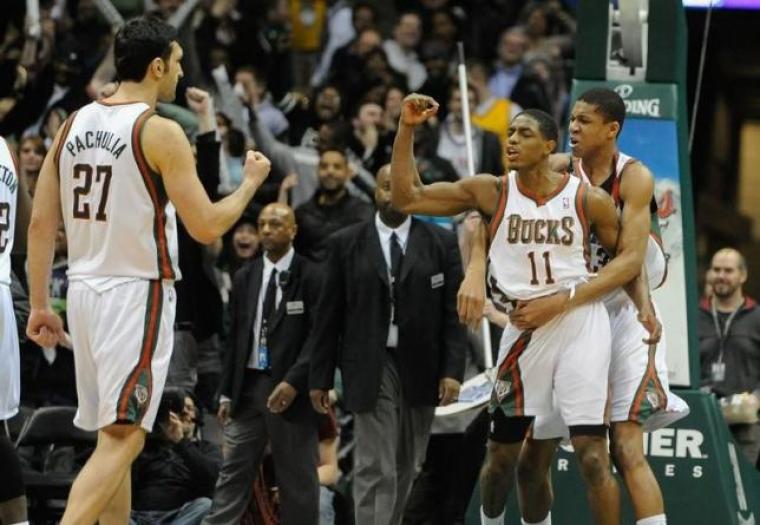 NBA trade rumors start picking up in frequency when December comes close. That's because December 15 is when teams can start trading away players that they acquired during free agency. Usually, it's not the star free agents that get traded during this time, but smaller pieces that get moved around with teams hoping to free up some financial space.
By moving players around, teams can then begin thinking about major trades involving big named players. Here are some of the latest trade rumblings in the 2016-17 NBA season.
1. Boston Celtics Still Searching
According to Steve Bulpett of Boston Herald, "Danny Ainge is still after the major trades the C's president of basketball operations knows are needed. And no doubt he's loving each story calling the 2017 draft one of the deepest and most talent-laden in many years, understanding that such talk could raise the value of the Nets' pick that can be theirs."
The Celtics currently have a regular season standing of 10 wins and 8 losses. Isaiah Thomas is playing his best season yet, averaging 26.1 points, 2.6 rebounds and 6.3 assists per game this season.
Boston acquired superstar power forward Al Horford during free agency, but he has only played 8 out of 18 games this season, primarily due to a concussion. Thomas will need help in the scoring department, particularly among the bigs, and acquiring a forward in front of Jaylen Brown makes sense for the team.
2. Brandon Knight to be Traded
According to Marc Stein of ESPN, a lot of teams are interested in acquiring Brandon Knight, who is currently struggling with the Suns. In the first place, Phoenix is loaded in the point guard department, with players such as Devin Booker, Tyler Ulis and Eric Bledsoe in the roster.
As such, Phoenix has been in the trade rumors ever since last off-season. During the previous two seasons, Knight has played only 11 and 52 games respectively, and he is currently averaging 24.9 minutes per game, the lowest in his career. As such, Knight's trade value is declining.
Knight is also averaging 13.1 points, 2.8 rebounds and 2.8 assists this season.
Ryan McDonough, general manager for the Suns, actually mentioned that there is no forthcoming trade for Brandon Knight. Still, Knight is a talented, young player with lots of potential, and if he can get back to his form one season away (he averaged 19.6 points and 5.1 rebounds last season), he will be valuable to any team who needs help on the back court.