New York Jets vs Baltimore Ravens Live Stream Free: Watch NFL 2013 Football Online (Start Time, CBS TV Schedule)
The New York Jets will take on the Baltimore Ravens on Sunday afternoon in Week 12 of the NFL 2013 regular season. The Jets are tied for second in the AFC East and will be looking for a win today to keep their postseason hopes alive. Meanwhile, three teams, including the Ravens, are tied for second place in the AFC North, and there's still everything to play for as the season pulls into the final straight. Today's big game will start at 1 p.m. ET and can be watched online through free live stream (details below).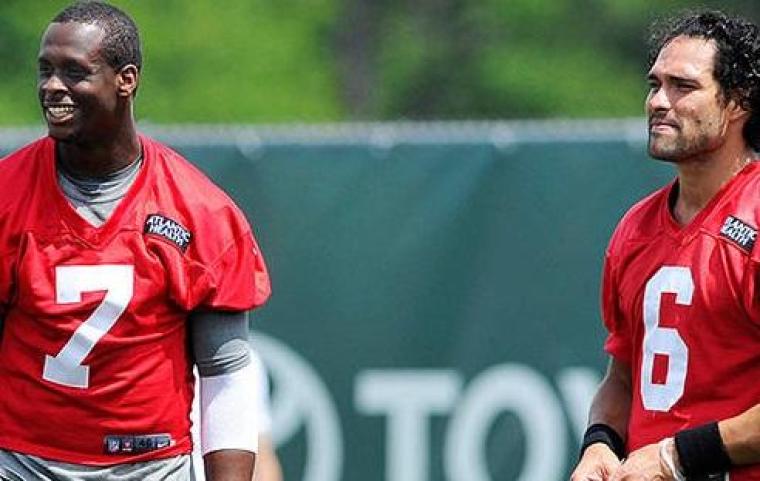 The Jets come into today's game on 5-5, level with the Miami Dolphins. Both teams are chasing the division topping New England Patriots who are on 7-3. So a win is vital today for the Jets if they are to still be competing in the final weeks.
Meanwhile, the AFC North has become very interesting with the Pittsburgh Steelers, Baltimore Ravens and Cleveland Browns all tied on 4-6. They are all chasing the Cincinnati Bengals in first position, but before that the Ravens will want to gain sole possession of second place.
The Jets have one of the worst offenses in the league for points scored per game. Averaging just 18.3 points per game, they are ranked a lowly 31st in the NFL. Their pass has been distinctly absent, and they are only managing to gain 195.3 yards in the air per game, ranking them 29th on pass. On rush offense they have been much better, securing 129.5 yards per game, ranking 8th in the league.
Geno Smith is 166 of 295 for 2,100 yards and 8 touchdowns. He will be an important player today as the Jets try and bounce back from last week's bad defeat against the Buffalo Bills 14-37. That performance was in stark contrast to their Week 9 win over the New Orleans Saints, which they won 26-20.
Meanwhile the Ravens have also not set the league alight with their offense this season. They are only marginally better than the Jets, putting on an average of just over 20 points per game, securing a 24th rank in the league.
Joe Flacco has struggled somewhat this season, and has thrown 13 interceptions so far. However, today he is facing a Jets' secondary that has been unable to force a turnover, so he will be hoping to hit a spike in form in this match up. Flacco is 221 of 377 for 2,469 yards and 13 touchdowns.
The New York Jets against the Baltimore Ravens will start at 1 p.m. ET and can be watched on TV on the CBS network or online through free live stream by clicking here.
New York Jets vs Baltimore Ravens WEEK 12 NFL PREVIEW, 11/24/13