New York Jets vs Buffalo Bills Live Stream Free: Watch NFL 2013 Football Online (Start Time, CBS TV Schedule)
The New York Jets will take on the Buffalo Bills on Sunday in a big clash in the AFC East in Week 11. The Jets have had some fantastic victories against some big teams this season, however, they have also failed to get over the line against some lesser teams too. However, if they are to keep up the pressure on the New England Patriots this is a must-win game for them. The game will start at 1 p.m. ET and can be watched online through free live stream (details below).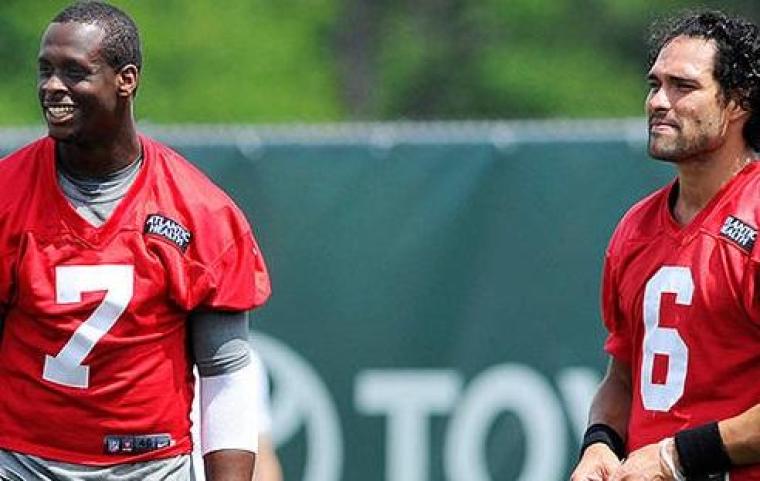 The Jets come into this game with a record of 5-4, having had a Bye Week last week. They are currently second in the AFC East, and are having a much improved season on last year, however, they need to find more consistency if they are to trouble the Patriots and steal away the divisional crown.
The Bills are having a tough season, and are currently in the basement of the AFC East. They have a record of 3-7 and would need an amazing turn-around in form if they are to make the postseason this year.
The Bills have been toothless in offense in recent weeks, and have not gotten to 20 points in any of their last three games. They are coming into this clash on the back of three straight losses; a 17-35 blowout loss to the New Orleans Saints in Week 8, a 13-23 loss to the perfect Kansas City Chiefs in Week 9, and disappointing 10-23 defeat to the Pittsburgh Steelers last week.
In offense they are posting 332.9 yards per game on average, but that has not relayed into points, and they are averaging less than 20 points per game right now (19.9 points per game).
The Bills' pass offense has been almost non-existent, and they are ranked 29th in the NFL with just 192.2 yards per game on the pass. Their rush as been much better, ranking 7th in the league with 140.7 yards per game.
Meanwhile the Jets have claimed two massive wins in recent weeks, taking down the Patriots 30-27 in Week 7, and the New Orleans Saints 26-20 in Week 9. However, sandwiched between those fantastic wins was a massive 9-49 blowout on the road to Cincinnati.
They go on the road to Buffalo for today's game and will hope they travel better, otherwise it could be another big let down following their heroics against the Saints two weeks ago.
The New York Jets against the Buffalo Bills will start at 1 p.m. ET and can be watched on TV on the CBS network or online through free live stream by clicking here.