Newt Gingrich Wrong About Romney: We Need 'Party of Inclusion' (VIDEO)
Newt Gingrich has acknowledged that he was wrong to predict that Mitt Romney would gain over 300 electoral votes and go on to become the 45th president of the United States.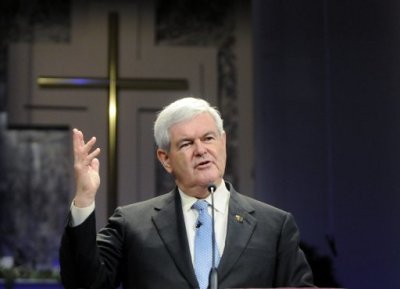 Gingrich commented that the Republican party has some work to do in an interview Wednesday morning during which he acknowledged that he had incorrectly predicted that Mitt Romney would easily secure being president. In order for a candidate to win, they must have at least 270 electoral votes. Gingrich predicted before the election that Romney would get at least 300.
"I was wrong," Gingrich said on CNN's "Starting Point with Soledad O'Brien" Wednesday morning. "I think you're going to find that whether it's Michael Barone or Karl Rove, the whole group of us, we all thought we understood the historical pattern and the fact that with this level of unemployment, with this level of gasoline prices, what would happen."
As a result, Gingrich believes that Republicans have some work to do, and the included being a "party of inclusion."
"Republicans are going to have to take a very serious look at what happened and why did it happen and why were we not more competitive at the presidential level," Gingrich said.
He did, however, credit Obama for running a "very effective campaign." In the past, Gingrich had a different tone and made disparaging remarks about the president, comparing him to the substitute referees during the NFL controversy.
"[Obama] really is like the substitute [National Football League] referees in the sense that he's not a real president," Gingrich told Greta Van Susteren on Fox News in September. "He doesn't do anything that presidents do, he doesn't worry about any of the things the presidents do, but he has the White House, he has enormous power, and he'll go down in history as the president, and I suspect that he's pretty contemptuous of the rest of us."