NHL Trade Rumors: Leafs Forward Josh Leivo Wants Out
NHL Trade Rumors: Leafs Forward Josh Leivo Wants Out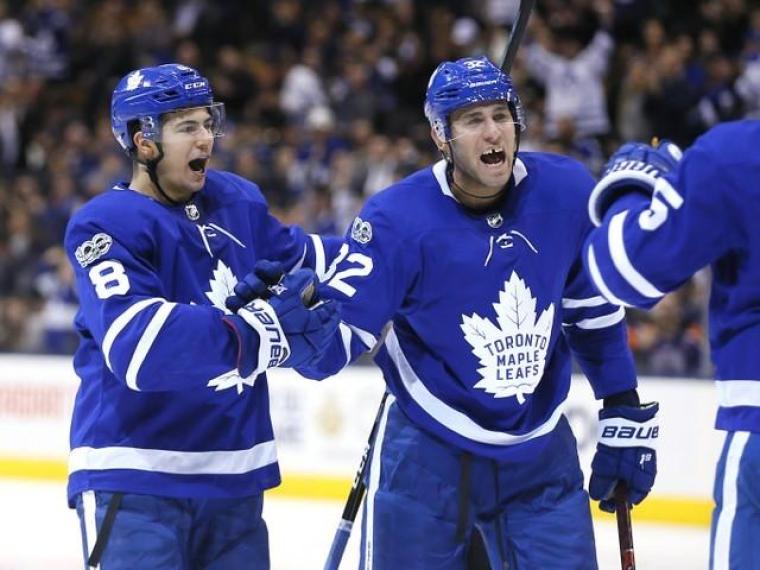 Maple Leafs' Josh Leivo submitted his request out of the Toronto team last Saturday. The forward clarified, however, that he doesn't want to leave the team or Toronto per se but he wants his career to get somewhere.
The 25-year-old NHL star implied that he doesn't get a chance to show his skills enough while playing for Toronto, which drafted him in 2011. This season alone, Leivo skated in just 14 games so far and he was last on the ice against the Vegas Golden Knights on Dec. 31.
"I do want to play for the Leafs, that's why I signed for another year," Leivo said. "I still want to get in the lineup (but the past) two years, with 20 (NHL) games, it's not enough."
Reports stated that Leivo never complained about mostly sitting out the past two seasons. He kept joining regular practices and was always the first one on the ice and the last out afterwards. He never gave his team a distraction nor ruffled any feathers.
Leivo also isn't the first Leafs player to voice out the lack of playing time. Forward Peter Holland and defense Frankie Corrado demanded to be traded in recent seasons and they were indeed moved. Holland now plays for the New York Rangers, while Corrado is with the Pittsburgh Penguins.
With the trade's deadline coming up on Feb. 26, Maple Leafs' general manager Lou Lamoriello is taking his time to decide on Leivo. He stated that he doesn't pay attention to the demands of the players even if they go public as he looks at the contract details more.
"I haven't seen anything public from Josh, but that's everybody's prerogative, to say what they feel or say what they believe," the GM said. "It doesn't affect me in what I'm going to do or what has to be done. Everything that's done has to be in the best interest of the team."