Nintendo Switch News: Leak Reveals Ambitious Idea for Console Successor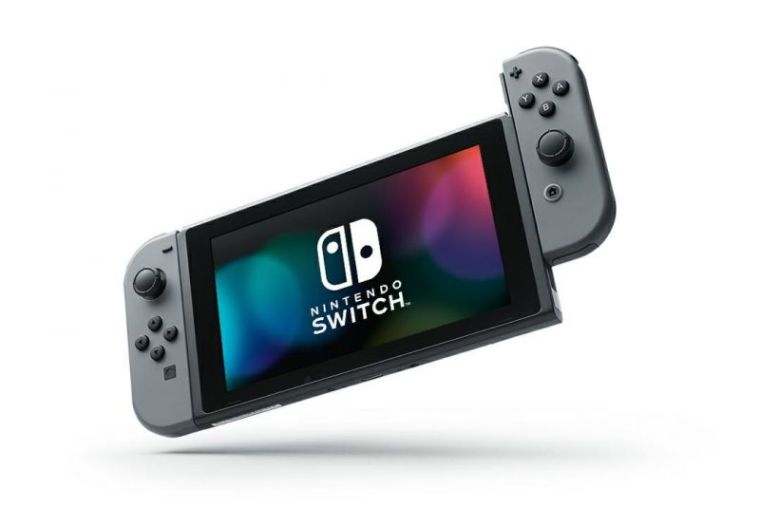 While the Switch has become the fastest selling console for Nintendo so far, the video game giant is not resting on its laurels and is already planning its next big game system release.
In a recently discovered patent document by Nintendo, the company proves that it is planning something very ambitious for the next console it plans to release.
The subject of the patent is a track multi-touch console that comes with more than two screens that offer "a high degree of freedom." The displays have their own touchscreen panels.
The patent application, which was filed on April 13, 2017, indicated that should it be followed, there won't be a lot of cosmetic changes from the current version, but there will be many additions in the form of basically as many screens as possible.
The displays, how many they may be, can be unified but can also be used separately since each has their own touch panels, which will be how the users will interact with the device.
The patent document also indicated that Nintendo envisions the next Switch to boast real-time recognition of the Z-axis orientation on the panels. Depending on how they are arranged and held, gamers, for example, will be able to see a bowling ball roll down one screen towards another.
It looks like users will be able to use as many screens as they want in this console since Nintendo is looking to integrate specific processing instructions and hardware that allow them to easily make the panels compatible and connected.
There are various options to pair the separate displays that will define the orientation in which the purported new Switch console will be used.
The patent document did not explicitly mention the technology they will be used in connecting the panels together. Ars Technica believes that the company might be planning to do so with a real-time system that can transmit coordinates wirelessly and calculate vectors, which was mentioned in the filing.
Nintendo also apparently wants the Switch successor to have a built-in camera and a microphone to handle the input in addition to what they described as "an external operation apparatus."
As tech fans know by now, patent documents do not always materialize. This is especially true with the Nintendo Switch, which media outlets envisioned based on the patents that came out leading to its release, making their idea of it very different from how it actually turned out. This means that this design might not ever come to pass.
Should the technology become available for what they have in mind at some point, Nintendo will be able to realize this design they filed it as their official intellectual property already.
While the abovementioned publication believes that it is more unlikely than likely that the Nintendo Switch will be followed up by a console with such design, the current model definitely has the building blocks to make it real.
The Switch has a Broadcom wireless comms chip with Bluetooth 4.1 support that might help facilitate the data throughput and multi-device compatibility.
For now, however, nothing is set in stone yet. Such design will definitely warrant a brand new device altogether rather than an upgrade for the Switch. Either way, this suggests that the Nintendo has some exciting things up their sleeves.
At the moment, it shouldn't be a surprise if they put their efforts on the Nintendo Switch, which is becoming more and more popular as it moves forward its third year.