North Carolina Father–Daughter Incest Couple Dead in Murder-Suicide
A North Carolina father has shot himself dead after murdering his biological daughter whom he married and had a child with. He also killed their baby and his daughter's adoptive father.
Steven Pladl, 42, was found dead in his car several miles from where he murdered the victims. The police first found his daughter Katie, 20, and her adoptive father Anthony Buscoe, 56, fatally shot in a pickup truck in New Milford.
His seven-month-old son with his daughter was found dead during a welfare check in a home in Knightdale where the killer lived with Katie during their incestuous relationship.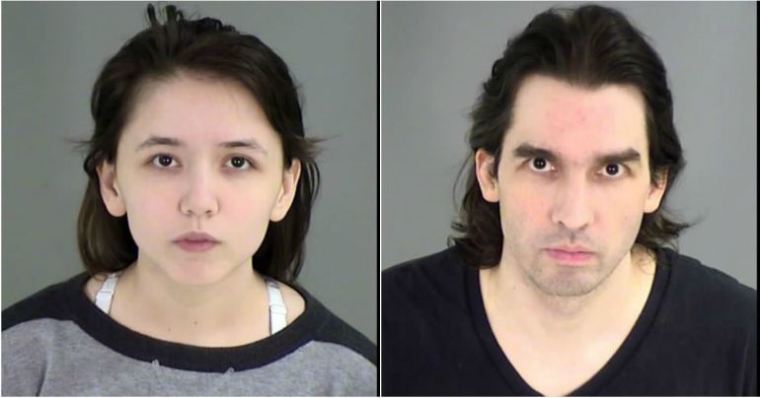 "My understanding is that when Katie Pladl and Steven Pladl were arrested, that my client's mother moved into that house to take care of their biological son," Rick A. Friedman II, Steven's lawyer, told CBS 6, adding that there was no suspicion the child was in danger.
"If any judge or any prosecutor or defense attorney involved in any of these cases believed that the Pladl child would be in harm's way, there would not have been any bond," he went on to say.
Steven and Katie were arrested and charged with incest, adultery and contributing to delinquency back in January after it was reported that they got married.
Not long after the arrest, Steven was released on a $1 million bond while Katie remained at the Wake County Detention Center until late February when she posted a $12,000 secured bond. She was then prohibited from contacting Steven and was mandated to live in New York with her adoptive parents.
According to officials, Katie was born in January 1998 to Steven and her mother Alyssa Pladl, but was given up for adoption. She was legally adopted out of state but used social media after she turned 18 to track down her biological parents.
After successfully doing so, she eventually moved in with them and their two other children in August 2016. As per the warrants, Steven left his wife for Katie, divorcing her the following year. He has been sleeping on the floor of their daughter's bedroom when Alyssa moved out with the other two kids.
It was in May last year when the wife first learned that her daughter is pregnant with her dad's baby. This is by reading the journal of one of her children who wrote, "Katie is pregnant. Dad says they feel like couples," along with drawings of them with devil horns.
It turns out they were told by their father to refer to Katie as their stepmother and not sister. The child went on to write in the journal, "He'll go to hell but he won't be the one getting tortured, he'll be the one torturing people."
When the wife contacted Steven, he admitted to being the father of Katie's child and that they planned to get married, which they did with the latter's adoptive parents and Steven's mother even present. Their son was born in September.
"There are no words to describe the sense of betrayal and disgust I'm feeling," Alyssa told the Daily Mail in February. "I waited 18 long years to have a relationship with my daughter – and now he's completely destroyed it," she continued.