North Korean Leader Kim Jong-un Forces Parents to Kill Disabled Children, Human Rights Group Claims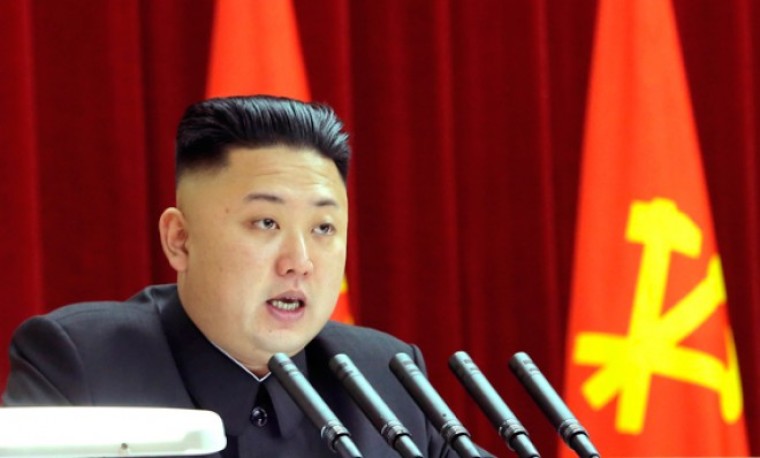 A sickening new report reveals that babies born with disabilities in North Korea have little chance of survival as their parents either kill them at birth or send them to obscure medical experiments on orders of leader Kim Jong-un. The few who manage to elude the state are hidden from public view.
According to a report by the Database Center for North Korean Human Rights (NKDB), a non-government organization based in Seoul, the radical regime bans disabled citizens by sending them to a medical facility known as "Hospital 83" to be used in laboratory experiments.
"Hospital 83's" existence is public knowledge, but nobody knows its location. NKDB obtained its information from defectors who fled Kim's oppressive dictatorship as well as monitoring efforts. It conducted 100 interviews with defectors who lived in North Korea between 2010 and 2014.
A source shared about the experience of a maintenance worker in a local hospital who gave birth to two boys in 2012. A scientific institute took the twins away because of their abnormal facial features. North Korea is a repressive country that has repeatedly failed to abide by human rights laws.
Reports of maltreatment on people and infants with disabilities first surfaced in February 2014 when the U.N. Human Rights Commission heard claims that the state routinely "cleanses" the population of disabled people by making them disappear and subjecting them to horrific medical experiments.
A source talked about of a village in the remote and inhospitable mountains of Ryanggang Province which was "turned into an asylum to house people with dwarfism." The men were allegedly castrated so that they would become extinct. They were also left there to die.
Disabled babies are routinely snatched by hospital staff to be sent for medical experiments such as "dissection of body parts" as well as biological and chemical weapons tests. The oppression is part of a purge of disabled people who are considered a "humiliation" by the regime.