Oakland Raiders vs New York Jets Live Stream Free: Watch Online NFL 2013 Football (Start Time, CBS TV Schedule)
The Oakland Raiders and the New York Jets face off on Sunday in an all-AFC conference clash in Week 14 of the NFL 2013 regular season. The Jets will be hoping that it's not too late to make the postseason, but even with a final surge they only have an outside chance at best. The game will start at 1 p.m. ET and can be watched online through free live stream (details below).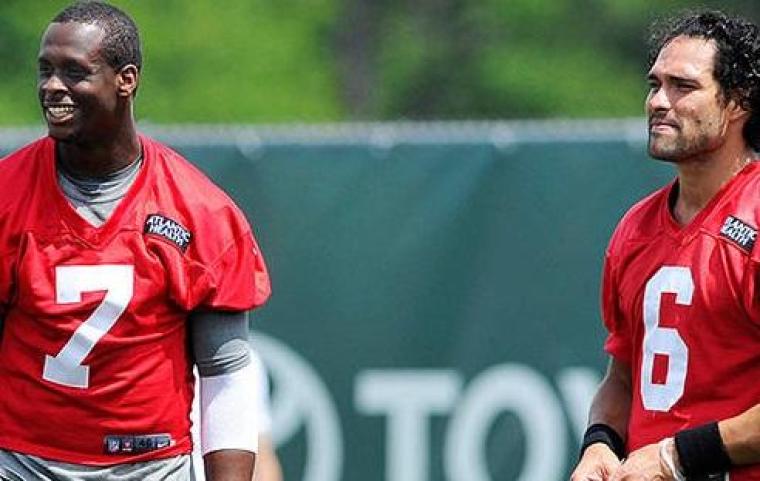 The Raiders are in the basement of the AFC West coming into this game, but with both the Denver Broncos and Kansas City Chiefs in that division they may not be as bad a team as their record and position suggest.
The Raiders are on 4-8, and the Jets are marginally better and on 5-7, but some analysts have argued that the AFC East is nowhere near as tough a division as the AFC West, and that the Raiders will prove that today by trouncing the Jets, who are third in the East.
The Jets, after a strong start to the season, have fallen away badly in recent weeks, and over their last two games they have only managed to put on 6 points. That shocking return means that their offense needs a big shake up if they are to win today against the Raiders.
On the road the Jets were blown away by the Baltimore Ravens 3-19 on Week 12, and last week things went from bad to worse as they lost 3-23 against the Miami Dolphins.
Geno Smith is 179 of 327 for 2,256 yards and 8 touchdowns, and the pass is an aspect of the Jets' football that they will have to seriously address this coming close season. They are ranked 32nd in the NFL in pass yards per game, and with 179.1 yards on average, their offense has looked toothless too many things this season.
In points scored per game they are ranked 31st with just 15.8 points on average per game. Also in total yards gained per game they are ranked 30th, posting just 303.8 yards in total per game.
Meanwhile, the Raiders have fallen away slightly in recent weeks too. They lost 19-23 to the Titans in Week 12, and 24-31 against the Dallas Cowboys last week. They will see this game against the Jets as the perfect game to snap that losing streak.
The game will start at 1 p.m. ET and can be watched on TV on the CBS network or online through free live stream by clicking here.
Oakland Raiders vs New York Jets WEEK 14 NFL PREVIEW 12/8/13