'Outlander' Season 2 Spoilers: Will Claire Beg the King of France for Jaime's Life?
'Outlander' Season 2 Spoilers: Will Claire Beg the King of France for Jaime's Life?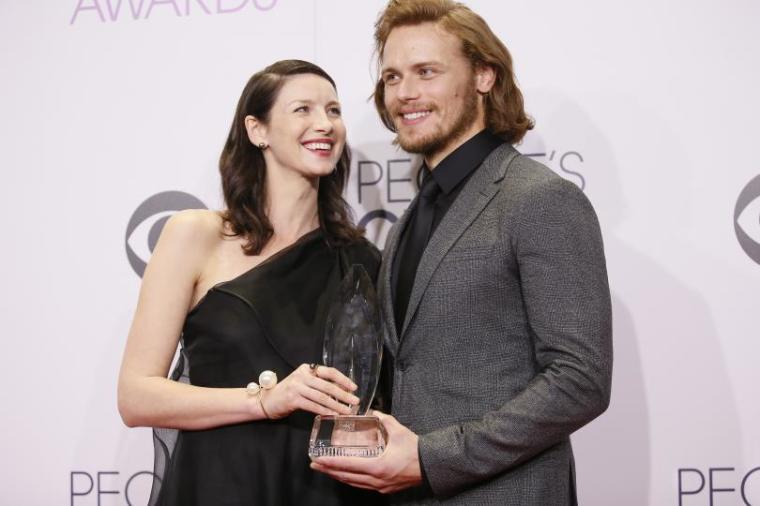 Starz's hit TV series "Outlander" Season 2 returns this weekend with a brand new episode that will find Claire in a pretty tight situation as she decides whether or not to beg the King of France for Jaime's life while her own life is hanging on a balance.
According to the report from Scotland Now, the time traveller will be brought to L'Hopital Des Anges where the doctors will try to save her life as well as that of her unborn child in the episode titled "Faith." Meanwhile, King Louis will ask Claire to give her judgment on the two men accused of practicing the dark arts – one of them is an enemy, the other is a friend.
The promo video dropped by the network teases some of the emotional scenes that are to be expected in the upcoming episode. The clip sees Claire confessing in a moment of delirium to Mother Hildegard about her suspicion that her husband Jamie has betrayed her.
Spoiler alert for those who missed "The Best Laid Schemes," Claire and Jamie agreed on the term to let their enemy Black Jack Randall to live for another year so that he could marry Mary Hawkins. They needed the two to ensure the existence of Claire's first husband, Frank Randall.
Despite her wishes, Jamie didn't listen and instead was found dueling with Black Jack. Just before the two were arrested by the King's men, Jamie wounded his enemy, rendering him unable to produce children.
This makes Claire furious at Jamie for breaking his promise. Now, it is in her hands to decide if her husband will get to live another day and be released from prison.
Fans, however, need not to wait to find out what Claire decision Claire will make. An exclusive preview clip from Vulture finds Claire petitioning to King Louis XV that Jamie be released from Bastille.
"Outlander" Season 2 airs every Saturdays at 9 p.m. on Starz. Check out the trailer below: