Pastor Writes Open Letter to President Trump, Pleads With Him Not to Forget Evangelical Community: 'We Have Sacrificed For You'
Rev. C.J. Conner, author of "Jesus and the Culture Wars: Reclaiming the Lord's Prayer," has penned an open letter to President Donald Trump and implored him not to forget the evangelical community and preserve their First Amendment-protected rights.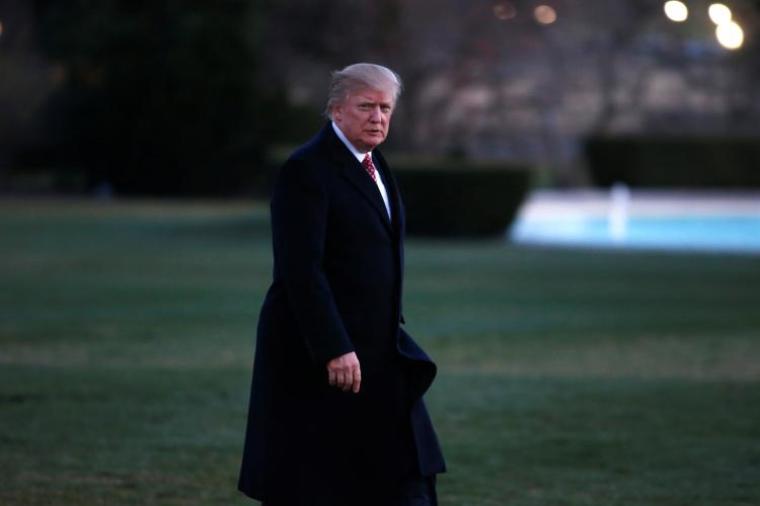 In the letter, which was shared by Charisma News, Conner wrote that he is grateful to have Trump as president, and that he is certain tens of thousands of other pastors feel the same way.
During Trump's presidential campaign last year, many pastors reportedly sacrificed their "standing" in their denominations by supporting the business magnate. Some were even fired from their posts for supporting Trump, causing suffering to their families.
"We have sacrificed for you, Mr. President. We sacrificed gladly because the future of not just America, but the future of Western civilization hangs in the balance," the Lutheran pastor said.
Conner said to honor the sacrifices made by these pastors, Trump should not turn his back on the country's education and Christian freedoms, which he considers "inseparable."
"Christians established and nurtured the American System of Education. We built the greatest system of education in world history and have watched it be destroyed by radicals who love the cross as a fashion statement but have successfully pushed docile Christians out of the public square," he said. "The radicals who want to erase God from the history of the universe have been helped by the media of fake news."
Conner understands that Trump has inherited a "colossal mess" from his predecessor, former President Barack Obama. But if Trump upholds Christian freedoms, Conner said he is positive it will prevent horrible things from happening.
"Mr. President, truly the only thing that can stop you from Making America Great Again is if you fail to act quickly to protect our Christian freedoms so that we can freely do the work that helped to Make America Great in the first place," he said. "Our freedoms of speech and religion are so perilously at risk, Mr. President, that I beg you to please don't forget us."
This was not the first time Conner urged people to stand up for "religious liberty," according to Christian News Wire.
Back in 2015, he made an appeal to Christian pastors and business owners to "join together" to be able to take "deliberate steps" in protecting American Christian liberty after bakers and florists were dragged to court for refusing to cater to same-sex weddings.
"I urge Christians to pray for the leaders of the gay lobby, that the Resurrected Lord may lead them out of their darkness and into His light, that they might repent, and God might forgive them for their persecution of Christians," he said.