'Pawn Stars' Cast Spin Off 'Pawnography': Premiere Release Date Summer 2014 on History Channel
'Pawn Stars' Cast Spin Off 'Pawnography': Premiere Release Date Summer 2014 on History Channel
Fans of the History Channel hit show "Pawn Stars" will be delighted to learn they can catch even more of their favorite cast members. The entire cast has been given a spin off on the History Channel, entitled "Pawnography."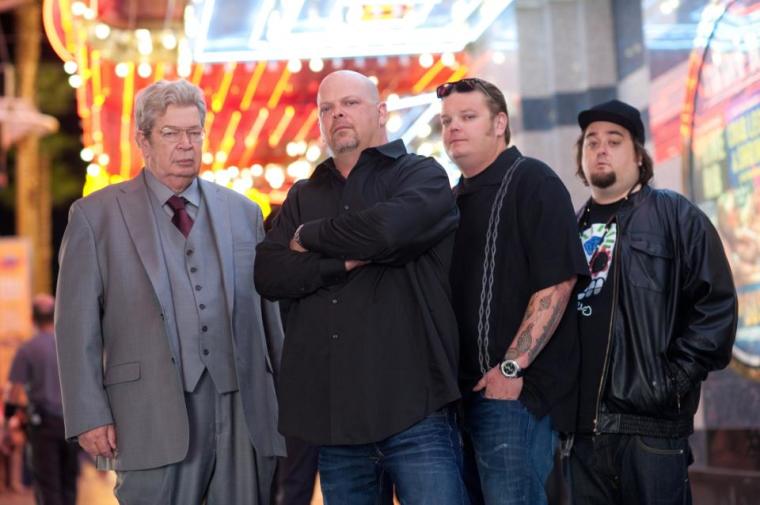 On the new show, , Rick and Corey Harrison, and Chumlee Russell, will compete against contestants, trying to answer trivia questions correctly. And in an unusual twist, the grand prize will be Rick Harrison's own collection of valuable items.
The History Channel has ordered 10 episodes of the new show, and "Pawnography" is set to air as early as this summer.
The History Channel's Senior Vice President of Programming, Frontain Bryant, released a statement about the new show.
"We are thrilled to work with Leftfield Pictures on this exciting and challenging new game show that combines the two elements that make Pawn Stars an absolute fan favorite - history and the fun, family-dynamic between the Harrison's and Chumlee. The show gives viewers the chance to go head-to-head with the man who knows a little bit about everything, Rick Harrison, and take home treasurable items from the World Famous Gold & Silver Pawnshop," Bryant said.
"Pawn Stars" is one of the History Channel's most popular shows. According to Entertainment Weekly, it is the third most popular unscripted cable show.
The next all new episode of "Pawn Stars" airs on May 1 and is titled "Fiesta Loco." According to the show's website, the episode features a seemingly real Monet painting.