Philadelphia Eagles vs Minnesota Vikings Live Stream: Watch Online NFL 2013 Football (Fox TV Schedule, Start Time)
The Philadelphia Eagles will face off against the Minnesota Vikings on Sunday in an important Week 15 NFL clash. The Eagles have been surging in recent weeks, and they will want to consolidate that good work with another good win today as they look to claim the NFC East division title. The game will start at 1 p.m. ET and can be watched online through live stream (details below).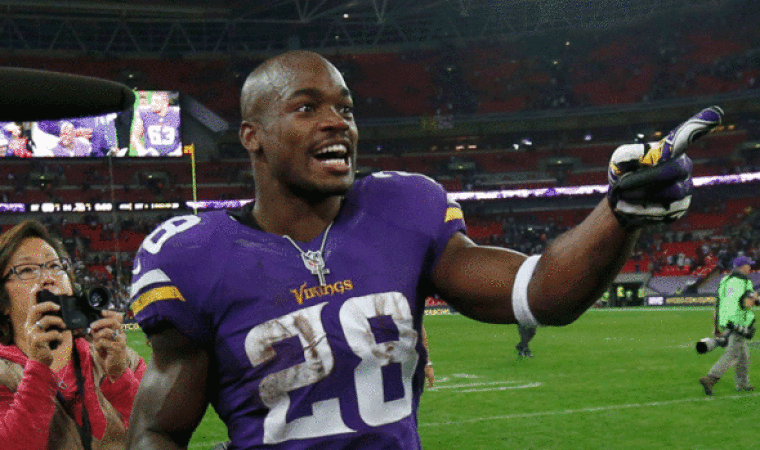 The Eagles have managed to overturn the Dallas Cowboys at the top of the NFC East division, and coming into Week 15 they are now the sole owners of the top spot. However, their 8-5 record compared to the Cowboys' 7-6 record leaves little room for any mistakes, and they will want to maintain their recent surge with a win over the Vikings today.
On paper this should be an easy win for the Eagles. The Vikings are struggling in the basement of the NFC North with a poor 3-9-1 record and have struggled to maintain any sort of good form this season so far.
In recent weeks the Eagles have gained some impressive wins that indicate the Eagles should be able to give as good as they get against most in the postseason – should they get there.
The Eagles have defeated the Arizona Cardinals 24-21 and the Detroit Lions 34-20 over the past two weeks – both teams who have their own playoff ambitions.
Nick Foles has impressed also at quarterback, and he is 135 of 218 for 1,970 yards and 20 touchdowns. LeSean McCoy has led the way for the Eagles on the rush this season, running for 1,305 yards on 261 carries. An average of 5 yards per carry, as well as 7 touchdowns.
Meanwhile, the Vikings were unable to follow up their 23-20 win over the Chicago Bears in Week 13 with another win. They pushed the Baltimore Ravens all the way but ultimately came up short in a 26-29 defeat last week. However, their last three games have all been decided by three points or less, meaning fans can expect a close game today.
The Eagles against the Vikings will start at 1 p.m. ET and can be watched on TV on the Fox network or online through live stream by clicking here.
Philadelphia Eagles vs Minnesota Vikings WEEK 15 NFL PREVIEW 12/15/13