Pokebank Release Date 'Coming ASAP' as Testing Continues - 'Pokemon X and Y' Migration Demo Video
Pokebank for hit game Pokemon X and Y has been missing for a substantial time now, and fans have begun wondering whether makers Nintendo are ever planning on releasing Pokemon Bank again. Finally, at least a trickle of news has emerged this week with an announcement indicating that testing is taking place and that fans can expect more "as soon as possible."
Even though some have completely given up hope of a release date any time soon, it does appears as though Nintendo is working on resolving issues and are looking to get the Pokebank back up and running again - if a report from Pokemon site, Serebii, is accurate.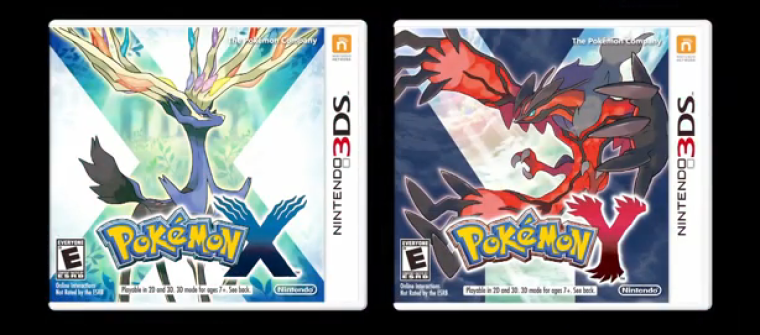 "Serebii Note: Nintendo posts another message about Pokemon Bank. Still resolving & testing issues and details will come as soon as possible," Pokemon site Serebii said in a recent Twitter post.
That may not be much news, but it does provide clear confirmation that Nintendo are still at least testing and working on resolving issues surrounding the release. Prior to the announcement, news about the Pokemon Bank launch date was almost completely blacked out - now fans can at least know that the Pokebank is still in the works, whch means it should be released some time in the coming months.
As fans continue to wait for more details with regards to the launch, they can still get a glimpse of the various avatars and memes from the Pokebank. YouTube user DungeonRPG has reportedly obtained his Pokemon Bank through his Japanese Nintendo 3DS, and he has allowed other fans to see it at work.
The user has said that the storage application is actually similar to others that can be seen in Pokemon games, such as the Pokemon Box for the "Ruby & Sapphire" or the My Pokemon Ranch for "Generation 4" of the hit game.
However, of course the main feature available in Pokebank is that makers have allowed far more Pokemons to be stored – they increased the number from 1,000 and 1,500 to 3,000 Pokemons stored for "Pokemon X & Y."
User, DungeonRPG, also indicates to fans how to migrate Pokemons from one game to another. He explains that users must start by placing all the Pokemons they want to transfer to "Pokemon X and Y" to Box 1. That will allow them to use the PokeMover.
Be warned; it might take a couple of tries to get through to the server - as shown in the video. However, once working it should process quickly when depositing entire Box 1.
Many users have praised Pokemon Bank as it is region free – which means that players can use it for the English and Japanese versions of the card.
DungeonRPG's video showing the Pokemon Bank can be seen below.