'Project Runway' Season 14 Episode 10 Spoilers, Latest News: Designers to Help Makeover for 'Real Women'
'Project Runway' Season 14 Episode 10 Spoilers, Latest News: Designers to Help Makeover for 'Real Women'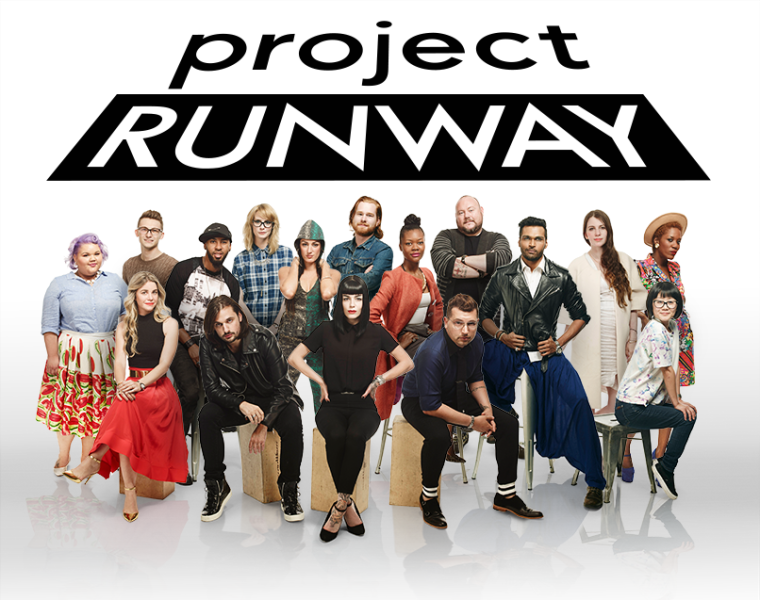 The hit design reality show "Project Runway" is now in its 14th season, and the fight to be the best designer is tougher than ever.
During the last episode, which is entitled "Make It Sell," the fashion designers had to design an outfit that represents JustFab, which is the show's sponsor this season. Each designer was asked to select a "persona" of the design they will be making with Candice picking first, since she won the challenge in episode 8. Candice selected "Trendsetter," Ashley picked "Girl Next Door," Swapnil chose "Bombshell," Kelly also the "Trendsetter," Laurie chose "Modern Classic," Merline "Femme Nouveau," and Edmond picked "Bombshell," as well.
The judges, Heidi Klum, Zac Posen, and Nina Garcia, were joined by Ciara this week at the panel. At the end of the runway show, Candice, Ashley, and Edmond were among the high scorers, while Kelly, Merline, Swapnil, and Laurie were at the bottom.
Edmond won the challenge with his red bandage dress, but many viewers agree with Entertainment Weekly, in saying that it should have been Ashely, with her cropped top and skirt design. Merline and Laurie were the bottom 2, and Heidi announced that the one leaving the competition is Laurie, who was supposed to design an outfit for a modern woman but failed.
In the upcoming episode, which is entitled "Crew's All In," the Lifetime reality series will now air one of the most-awaited challenges every season, the "real women" makeover challenge. The remaining contestants, Ashley, Candice, Edmond, Kelly, Merline, and Swapnil, will now have to design outfits that flatter "real women," and assign a new look for them with the help of the hair and makeup team.
Side Reel posted a synopsis of "Project Runway" season 14 episode 10, and the summary says, "The designers must makeover real women from the ''Project Runway'' crew. Tim reaches his breaking point with one designer."
Fans are curious to know who the designer that Tim will have to deal with is, since Tim Gunn is known for his patience with the contestants. Viewers will just have to watch the next episode on Lifetime this Oct. 8.