'Red Dead Redemption 2' Release Date News: Take-Two Is 'Confident' Launch Schedule Won't Change
'Red Dead Redemption 2' Release Date News: Take-Two Is 'Confident' Launch Schedule Won't Change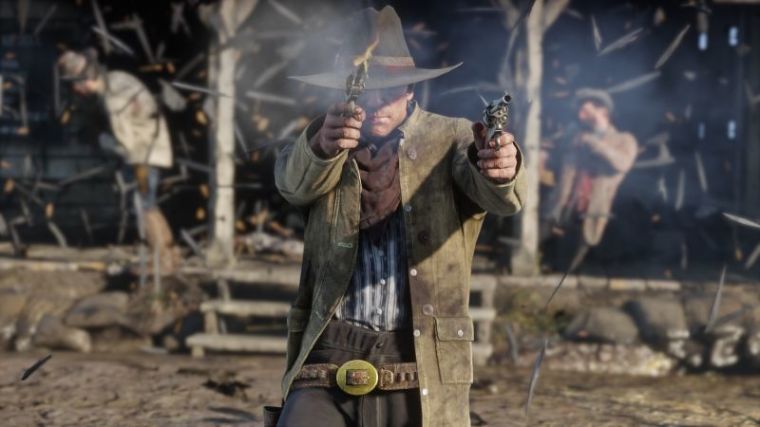 Since the making of "Red Dead Redemption 2" was announced, its release date has been pushed back twice. But publisher and Rockstar Games owner Take-Two Interactive believes there will no longer be any changes in its schedule.
During Take-Two's recently held earnings call for Q3 2018, the company was asked to elaborate on the reasons behind the "Red Dead Redemption 2" delays and how sure executives were about its Oct. 26 release date this year.
Take-Two chairman and CEO Strauss Zelnick said (via Seeking Alpha): "We've said repeatedly, we've put our money where it matters and the entire focus of this organization is on delivering high quality entertainment experiences of any kind."
"Rockstar Games thought more polish was required and naturally we're in favor of that decision. The date of October 26 is set, and I'm confident that will be the release date and incredibly excited about it," Zelnick added.
As a recap, "Red Dead Redemption 2" was first announced in late October 2016. At the time, Rockstar Games' target was to release the title in fall 2017.
However, in May 2017, the developer announced the first delay as it pushed back the game's launch to spring 2018. It placed the new possible release date sometime before the second half of this year.
Unfortunately, "Red Dead Redemption 2" was further delayed by another announcement made by Rockstar Games just this month. But to make up for the adjustments, the developers finally confirmed a specific launch date for the game.
Right now, the official release date is listed as Oct. 26, 2018 -- around two years since the game was originally announced. Along with the release date confirmation, Rockstar Games also revealed another set of teaser photos featuring the main protagonist and outlaw Arthur Morgan as well as a good view of the highly detailed environment in the game.
Both in Zelnick's statement and Rockstar Games' explanation, it was mentioned that more time was needed to polish "Red Dead Redemption 2." This then implied that the much-requested PC port of the game is still not in the works.