'Resogun Defenders' Downloadable Content News: Now Being Made Available
'Resogun Defenders' Downloadable Content News: Now Being Made Available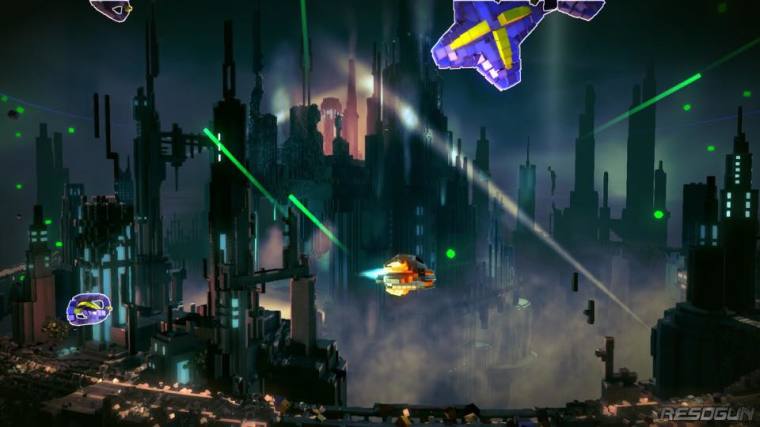 The "Defenders" downloadable content package for "Resogun" is now available.
The "Defenders" downloadable content package is the second for the game. It follows the "Heroes" package released back in June.
The second package will also be the last for the game.
Two new game modes are introduced in the latest package.
In the first mode, named "Protector," players take to the sky as they fight to save the last surviving human colony. Also introduced in the new game mode is the new planet flip mechanic. Environmental hazards are also included as an additional challenge in the new mode.
In "Commando" mode, players take on the role of the only surviving Human as he takes on an entire planet constantly trying to eliminate him. Commando mode also allows fans to engage in co-op or multiplayer contests depending on whether they want to join forces or compete against each other.
The new downloadable content package also has an updated trophy set offering more challenges to players. All new leaderboards are also available to tally the newest advancements in the players' abilities.
The "Defenders" downloadable content package is free to all owners of the game's season pass. Players can also get it as a stand-alone purchase for $4.99.
Aside from the "Defenders" package, "Resogun" developers also released the "Challengers" update on Feb. 11.
The package features a new leveling system for players based on "Challenge Points." The "Challenge Points" are earned through finishing levels and game modes while playing under a strict set of rules.
The package also added new trophies to the game's collection along with a new photo mode and a "Human Gallery."
The "Challengers" downloadable content package is free to all "Resogun" owners.