Restaurant Co-Owner Insists 'We Will Not Change Who We Are' After Viral Counter-Protest Against Vegan Activists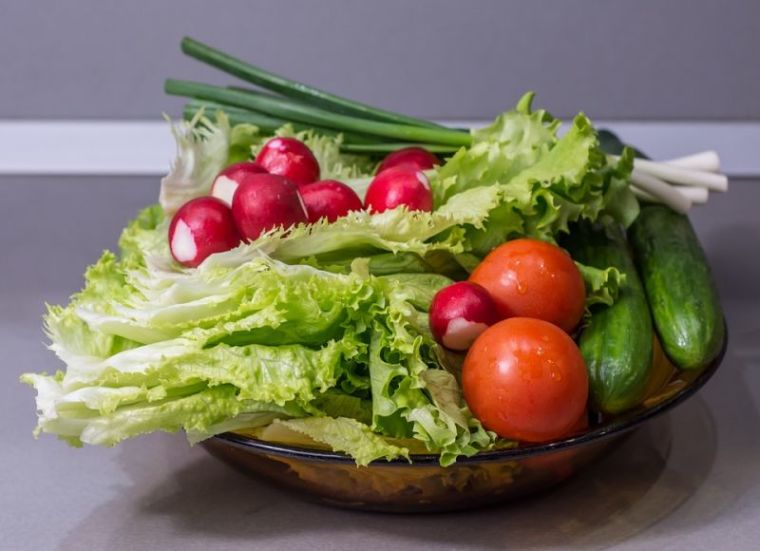 Antler Kitchen and Bar co-owner Michael Hunter, who cut a deer leg in front of vegan protesters in front of his restaurant, maintains that they don't intend to change.
Hunter did the counter-protest that went viral online as retaliation for the weekly protests led by Marni Ugar, who zeroed in on Antler after a sign on the restaurant's sandwich board that reads "Venison is the new kale."
Hunter felt he had no choice but to respond to the activists after the protests affected business. In an interview with The Guardian, he said that he was simply defending Antler.
The restaurant serves seasonal, local, and wild foods, sourcing their meats "ethically," which mean they get their supply from those who do not use factory farming.
"I dreamed my whole life of opening Antler and it exists today as a small, local restaurant specializing in regional Canadian cuisine," Hunter said.
"A group of protesters threatened that business, and my response, like any other business owner, was to defend it," he went on to say.
Hunter knows that his actions might bite him back, but he is astonished by the level of support he got for taking a stand. Antler was flooded by messages of support from people in the business through phone calls and emails, some even making donations.
Ugar said that her original plan was to sit down with Hunter with the hope of talking him into removing foie gras menu and offering vegetarian and vegan alternatives. The Antler co-owner's response led her to promote veganism with the media attention the incident has been getting.
However, Hunter is adamant in saying, "We will not change who we are." He believes that the issue boils down to "a divide growing between differing ideologies and frustration that we have not found a way to co-exist peacefully."
Chefs argue that they source their meat ethically and refrain from factory farming, but many vegans point out there is no such thing as "ethical meat."
For James Santon, head chef of The Black Hoof that serves foie gras, beef tongue, and horse tartare among many others, this issue comes down to knowledge versus ignorance.
"We've all seen the documentaries on Netflix about industrial farming with the cows on conveyors belts sliding into grinders," he told The Guardian.
"But if you source your meat ethically – if you have a deep relationship with your food, if you know where it's coming from, you know who raised it, and you know what it's been fed and how its life has been – it's more than okay," he went on to say, pointing out that his deep knowledge of where his restaurant gets its meat.
Santon adds that they make their foie gras with meat from Rogue River, a farm in Quebec that "[treats] their ducks like gold." The ducks are force-fed only two seconds per day in the final 10 to 12 days of their lives.
The Black Hoof owner Jen Agg believes that vegans target foie gras and those who serve it for the "shock value" and emphasize on "force feeding" because it sounds "more cruel."
Agg goes on to say that there really is no point engaging with a vegan activist who fundamentally thinks that one's restaurant should be vegan.
For Ugar, however, no meat is ethical because "no animal wants to die." University of Sunderland senior lecturer Alex Lockwood believes that a vegan with an absolutist view would not care for restaurants like Antler and The Black Hoof sourcing ethically farmed meat.
"It's a line that cannot be crossed. There is no humane killing. These restaurants remain within the exploitative bubble of human exceptionalism," he said.