'Re:Zero kara Hajimeru Isekai Seikatsu' OVA Latest News: New Episode to Screen in Theaters; Official Key Visual Art Released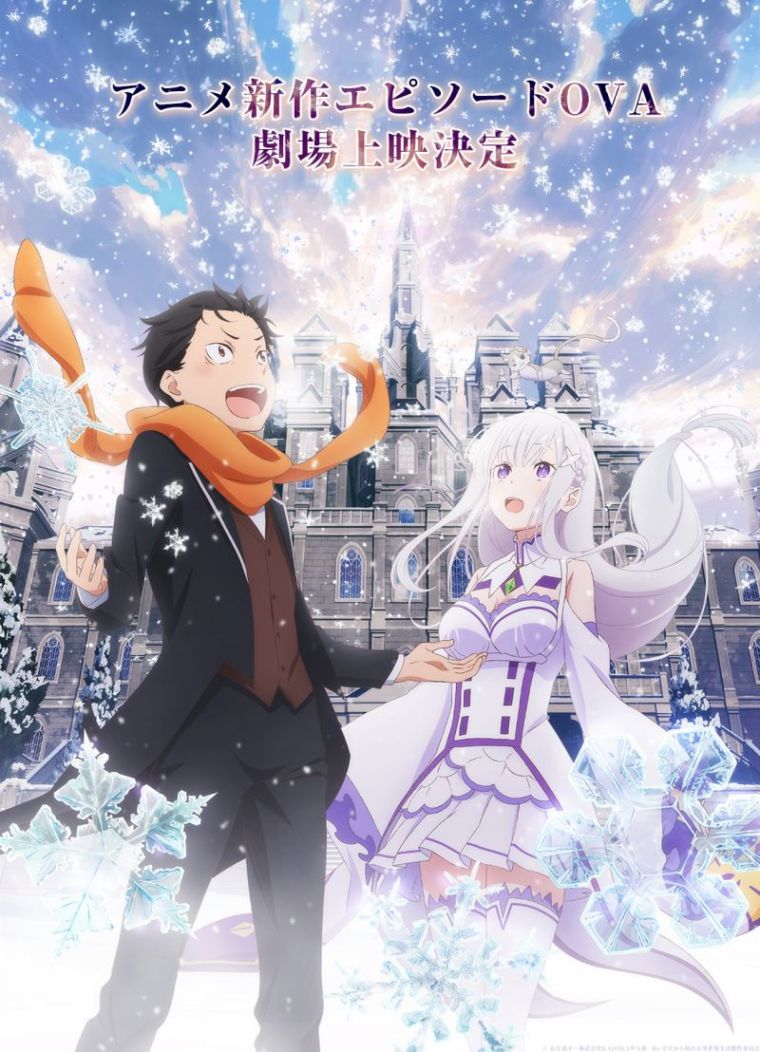 It has been announced that the original video animation (OVA) for the Japanese fantasy anime "Re:Zero Kara Hajimeru Isekai Seikatsu (Re:Zero − Starting Life in Another World)" will be hitting Japanese theaters soon.
The announcement was made on the series' official site. A key visual art, which can be seen above, has also been released, showing series protagonists Subaru and Emilia seemingly frolicking in the snow.
Japanese animation studio WHITE FOX will be returning to once again animate the OVA. WHITE FOX has previously done animation for the 25-episode television series that aired from April to September 2016.
Some of the cast members will also be returning to reprise their roles like Yusuke Kobayashi, who provides the voice of Subaru; Rie Takahashi, who voices Emilia; and Inori Minase, who will once again be taking on the role of Rem.
The upcoming OVA episode was first announced via an announcement video released on Kadokawa's official YouTube channel last year in September. The video starts harmlessly enough until it gets to where Subaru and his crew are having a meal and he is seen in a seemingly impatient state.
He then laments that he can't deal with it anymore and that he's at the end of his limit. But although Emilia initially thought that Subaru could be talking about his curse, it turns out that Subaru just can't wait to get work started on an OVA.
More information about the "Re:Zero Kara Hajimeru Isekai Seikatsu" OVA episode is expected to be revealed at the upcoming AnimeJapan 2018 event that will be held on March 24 and 25 at the Tokyo Big Sight. The staff will be announcing details about the OVA on the final day of the event.
The series is based on the light novels written by Tappei Nagatsuki and illustrated by Shinichirou Otsuka that was first launched on the Shosetsuka ni Naro website in 2012. Kadokawa picked it up for publication, and 15 volumes have since been released, with a 16th one scheduled to ship on Saturday, March 24.