'Rock Band 4' online multiplayer, first expansion arriving later this year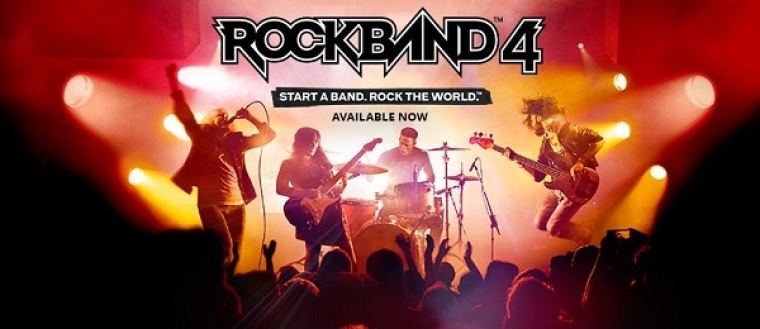 "Rock Band 4" will be getting a major feature sometime later in 2016. The game's first expansion is also among the content lined up to arrive to the game later this year.
Harmonix announced during a panel at the PAX East 2016 that synchronous online multiplayer is returning to "Rock Band 4." Synchronous online multiplayer is one of the most requested features and is something that the developer has been thinking of integrating to the game before it even released, Harmonix revealed in a post at the PlayStation Blog. The feature, of course, will allow a group of players to enjoy the game from anywhere.
"We're still early in the design phases here, but the idea behind here is to give you Quickplay-esque gameplay, while addressing some concerns around DLC library mismatches and giving everyone chances to pick songs," Josh Harrison, community manager at Harmonix, said in a blog post.
Synchronous online multiplayer is scheduled to arrive during the holidays. But before that, Harmonix plans to release "Rock Band 4's" first expansion pack. Arriving in the fall, the upcoming expansion pack will include "brand-new, never-before-seen features" that will add "some really interesting ways" to play the game. The expansion pack launches alongside the rollout of some music library enhancements, including better filtering options and thumbs up or thumbs down feature.
The online multiplayer, expansion pack, and music library enhancements are just the latter part of Harmonix content map for 2016. While waiting for these to arrive, "Rock Band 4" players can set their eyes on next month's content drop. In May, Harmonix will introduce "Battleborn" characters Miko and Thorn into the game and the ability to use a second drum pedal. In June, players can take advantage of a new practice mode to master songs.
Harmonix promised to provide more details about "Rock Band 4's" upcoming content at the E3 2016. "Rock Band 4" is available on Sony's PlayStation 4 and Microsoft's Xbox One.