'Rokuhoudou Yotsuiro Biyori' Latest News: Anime Adaptation of Manga About Tea House Specialists Premieres on April 10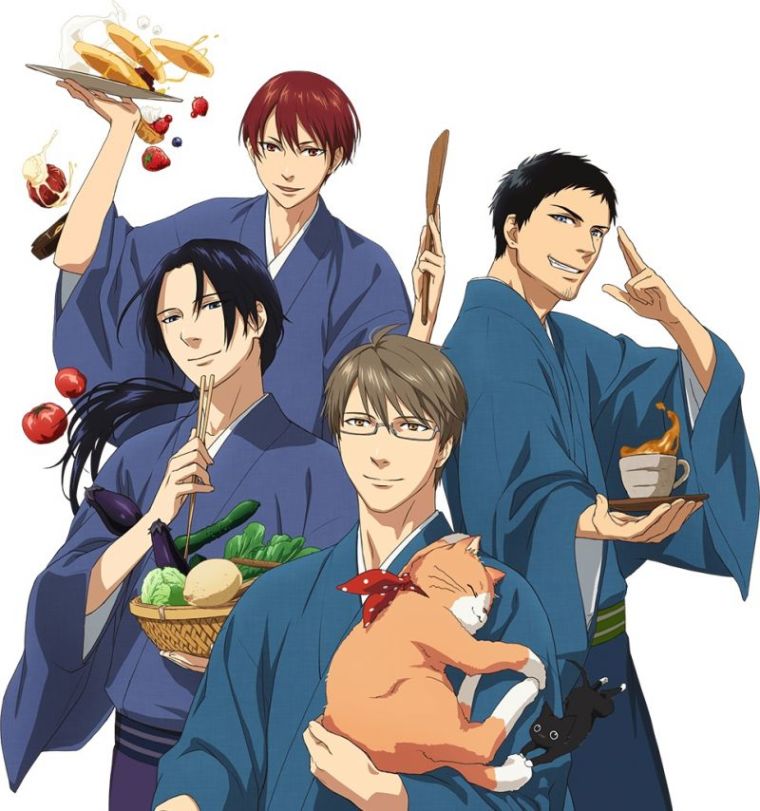 The official broadcast schedules have been revealed for the upcoming Japanese slice of life anime series, "Rokuhoudou Yotsuiro Biyori."
The series, which is based on the manga written and illustrated by Yuu Shimizu, tells a story set at a popular Japanese-style tea house known as Rokuhoudou. This particular teahouse is run by four specialists namely Keisui Higashigo, a.k.a. Sui, who makes the tea; Gregorio Valentino, a.k.a. Gure, who creates latte art; Tsubaki Nakao, who makes the sweets; and Tokitaka Nagae, who cooks the meals.
These four specialists do not only serve their customers tea in the best manners possible but they also sometimes try to help these customers find a solution to their problems.
The series will feature the voices of Junichi Suwabe as Sui, Daisuke Ono as Gure, Daiki Yamashita as Tsubaki, Yuuichi Nakamura as Tokitaka, Tomoaki Maeno as Yakyo Higashigo, Kousuke Toriumi as Eisuke Kadosaki, and Kouhei Amasaki as the shop cat Kinako.
Japanese animation studio ZEXCS is animating the series under the direction of Tomomi Kamiya and the production of GENCO. Deko Akao is handling the series composition, while Takuya Satou serves as both adviser and sound director. Kei Anjiki is in charge of character designs, while Noriko Itou handles the cooking designs. Hiromasa Ogura serves as art director.
The opening theme song titled "Sakurairo Cliché (Sakura-colored Cliché)" will be performed by aki, who has previously performed the theme songs for "Nazotokine," "Lights of the Clione," "Spiral," "The File of Young Kindaichi," and "Crane Game Girls Galaxy."
The single for the opening theme has been set for release on May 2.
"Rokuhoudou Yotsuiro Biyori" premieres on Tuesday, April 10, late night at 12:30 a.m. JST on AT-X. After the Tuesday broadcast, episodes will also air on Wednesdays at 10 p.m. JST on Tokyo MX. Information on other broadcast schedules and online resources can be found on the series' official site.