Samsung Galaxy Note 10.1 Launches in India as 'Galaxy Note 800'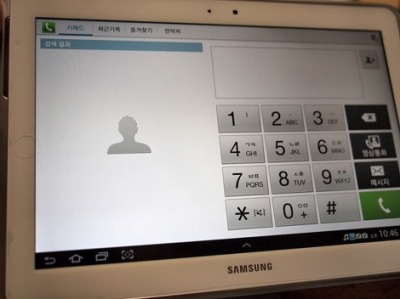 The Samsung Galaxy Note 10.1 has been released in India as the Galaxy Note 800.
The company recently announced its decision to change the device's name specifically for the Indian market. However, the company has not made any significant changes to the tablet-smartphone hybrid.
Samsung is offering the Note 800 for 9,900 Rupees which is roughly $720. That makes it more expensive that the international model that sells for $499.
Samsung also released a new commercial for the Galaxy Note 10.1 that features Hollywood star James Franco last week.
The actor uses the new device in the ad and demonstrates how it is great for multitasking while strolling through his house where he is conducting different activities. The device is made to be the perfect assistant for a busy person and Franco's ad seems to stress this point.
Samsung announced that it would begin shipping the all new Galaxy Note 10.1 earlier this month.
"Providing an intuitive experience and armed with a 1.4GHz quad-core processor and 2GB RAM for enhanced performance, the Galaxy Note 10.1 is designed to simplify the process of capturing ideas, accessing information and multitasking, making each easier and faster allowing people to express their ideas in an efficient way," said Samsung in the press release.
The company hopes to capitalize off the success it enjoyed with the original Galaxy Note by improving the inside and making it bigger.
"The Galaxy Note 10.1 is a product we are very excited about and will offer our customers a new way to use and experience a tablet device," the release continued. "As well as being able to consume content such as videos, photos, document and the Internet, the Galaxy Note 10.1 also gives them power to produce, create and customize that same content- something they won't get from any other product on the market."
[GALAXY Note] Introducing Premium Suite with Ice Cream Sandwich