Samsung Galaxy S3 Offered for $179 Through Sprint
Samsung Galaxy S3 Offered for $179 Through Sprint
Customers can now purchase the Samsung Galaxy S3 with a 2-year contract on Sprint for just $179.99 through a retailer known as Wirefly.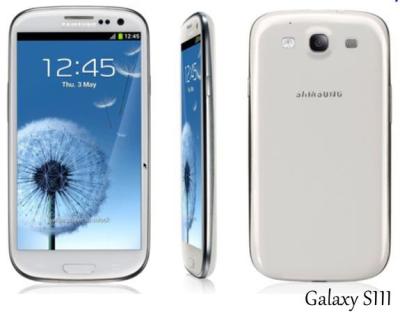 Wirefly plans to ship the device to those purchasing the smartphone through Sprint on June 21 and will also give them a $10 Google Wallet credit with every order.
However, purchasing the Galaxy S3 through Sprint has its disadvantages. The Samsung handset functions on 4G LTE networks and Sprint does not have its LTE up and running yet. The company plans to have it set up in the near future, but customers looking for faster connections speeds should purchase the device through AT&T or Verizon since both of them have strong LTE networks.
The Galaxy S3 was being offered for an even cheaper price at AmazonWireless and Target last week.
Unlike most of the major U.S. carriers, which will be asking $200 for the device with a new contract or upgrade, the two retailers will be undercutting them by selling the Galaxy S3 for just $149.99.
Target was first to offer this deal on the smartphone for customers who were willing to agree to purchase the Galaxy S3 through AT&T. The deal comes attached to a new 2-year agreement with AT&T, so customers still need to make a commitment.
Both of these offers are for the 16GB model and the Samsung Galaxy S3 will feature a microSD card slot that will allow owners of the device to expand the memory 64GB.
Samsung first announced that it would be releasing the Galaxy S3 on Verizon, AT&T, T-Mobile and Sprint earlier this month.
The U.S. version of the device will launch for both 4G LTE and HSPA+ 42 networks. Prices will vary from carrier to carrier with the minimum being $199.
Samsung also will replace its Exynos quad-core processor with Qualcomm's dual-core s4 chip in the U.S. variant of the smartphone.
Samsung Galaxy S3 Official Commercial
Samsung Galaxy S3 Debuts at Unpacked 2012