Samsung Galaxy S3 TecTile Tags Issue Commands to Devices With a Tap
Samsung Galaxy S3 TecTile Tags Issue Commands to Devices With a Tap
Samsung recently announced a new accessory for its Galaxy S3 and all other smartphones that contain NFC (near-field communications) known as TecTiles.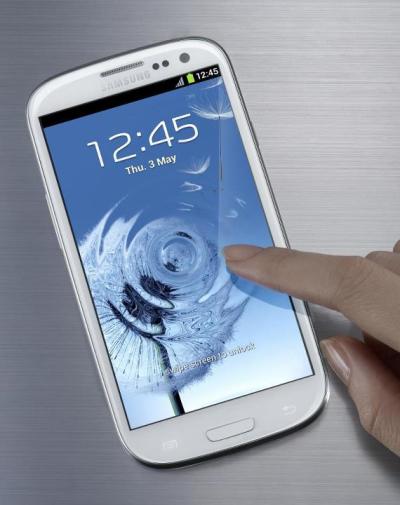 These are programmable NFC tags that can elevate the phones' performance by utilizing the NFC function.
The TecTiles can be programmed to set off a predefined function or setting in the Samsung smartphone. This includes adjusting phone settings, joining a Wi-Fi network, making a call, sending a text, opening a web page and updating a social network status.
The tags look like a sticker and in order to be activated, a user must tap them with the NFC-powered device.
The Samsung TecTiles are compatible with all NFC-enabled Android smartphones. They can be purchased through various major U.S. carriers including AT&T, Verizon, Sprint and T-Mobile, and the going price is $14.99 for a pack of five.
Samsung seems to be releasing a lot of interesting accessories for smartphones as of late. The company recently announced some of the extras it is planning to launch that are made specifically for the Galaxy S3.
Among these little extras are a Wi-Fi Display Hub, Desktop Dock and Holder and Battery Charger.
The Wi-Fi Hub allows Galaxy S3 owners to view whatever is on their smartphone's screen on their TVs- provided they have an HDMI input.
One of the interesting discoveries made regarding the Wi-Fi Hub is that it can only work with the Samsung Galaxy S3, but not with other similar products such as the S2 or Galaxy Note.
The Desktop Dock holds the Galaxy S3 upright while charging it. It also has outputs for extra audio components such as speakers where users can listen to their music that is stored on the device. The Dock also allows Galaxy S3 owners to instantly sync up their device with their computers as well.
The Holder and Battery Charger also acts as a holder for the Galaxy S3. It also has a compartment for a spare battery where it can be charged up and used in case the battery dies.
Samsung Galaxy S3 Official Commercial