Samsung Galaxy S3 to Sell for $149 Through Amazon Wireless and Target
Samsung Galaxy S3 to Sell for $149 Through Amazon Wireless and Target
The Samsung Galaxy S3 is being offered for a great price at AmazonWireless and Target.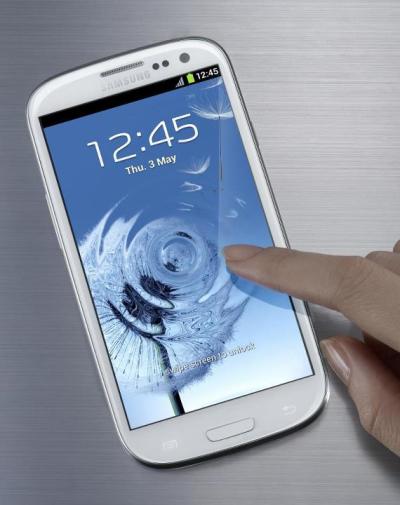 Unlike most of the major U.S. carriers, which will be asking $200 for the device with a new contract or upgrade, the two retailers will be undercutting them by selling the Galaxy S3 for just $149.99.
Target was first to offer this deal on the smartphone for customers who were willing to agree to purchase the Galaxy S3 through AT&T. The deal comes attached to a new 2-year agreement with AT&T, so customers still need to make a commitment.
Both of these offers are for the 16GB model, however, the Samsung Galaxy S3 will feature a microSD card slot that will allow owners of the device to expand the memory 64GB.
Samsung first announced that it would be releasing the Galaxy S3 on Verizon, AT&T, T-Mobile and Sprint earlier this month.
The U.S. version of the device will launch for both 4G LTE and HSPA+ 42 networks. Prices will vary from carrier to carrier with the minimum being $199.
"The U.S. launch of the Galaxy S3 is the most anticipated launch of the year. As promised, we are delivering the 'next big thing' for U.S. customers and across major carriers," said Dale Sohn, president of Samsung Telecommunications America. "Galaxy S3 introduces new technological innovation and takes sharing to the next level."
Samsung also will replace its Exynos quad-core processor with Qualcomm's dual-core s4 chip in the U.S. variant of the smartphone.
The Qualcomm chips have the LTE and 42MB HSPA+ speeds that U.S. smartphone owners expect and also keep up with the quad-core processors.
Other specifications for the U.S. model are the same as the international version including a 4.8-inch HD Super AMOLED display, 2GB of RAM, a 2100mA battery and Android 4.0, Ice Cream Sandwich.
Samsung Galaxy S3 Official Commercial